2020 was a difficult year in many ways. The arts world was hit particularly hard by the sudden cessation of live music early in the year. Several deaths, either COVID-caused or otherwise, also rocked the larger musical world.
Despite these tragedies, 2020 was also a year of excellent music. Several publications have discussed the seeming resurrection of so-called "boomer rock" with new albums from artists from Bob Dylan to Ozzy Osbourne. Several new artists and even new musical genres also put down roots this year, proving that even in the darkest days artists find ways to innovate.
While I've experienced only a very small amount of the rich offerings this year provided, I would like to share some of my opinions here on the Best Music of 2020. Let me know what you think in the comments.
Best Album of 2020
Winner: Whoosh! (Deep Purple)
There is no way I could not have picked Whoosh! From the moment I first heard Deep Purple was back in the studio to create a followup to Infinite, I've been excited. The album more than delivered, easily earning its place as some of the best music of 2020. Waiting for it helped get me through some of the darker parts of the year, both in my personal life and in the world as a whole.
As usual, Purple lived up to their tongue-in-cheek epithet of most famous underground act. Whoosh!'s release received far less fanfare than some of the other releases by classic rock artists of the year (see the above article I linked on the "boomer rock renaissance", which does not even mention the group). This lack of publicity is no reflection on the album's quality, however! It's a towering musical achievement sparkling with brilliance, replete with majesty, and delivered with just as much energy and enthusiasm as the group mustered in the early 70s. Long after 2020 is in the rearview mirror, I'll keep on listening to this album with a smile on my face.
I discuss the album in greater depth here.
Also Under Consideration: Burn (ru)
This album is very different, and frankly pretty odd. Somehow, it manages to capture the disconcerting nature of 2020 quite well. Not to mention, it's pretty interesting besides, and definitely worth a listen. Elegantly-produced and eclectic, this album is another great work of 2020.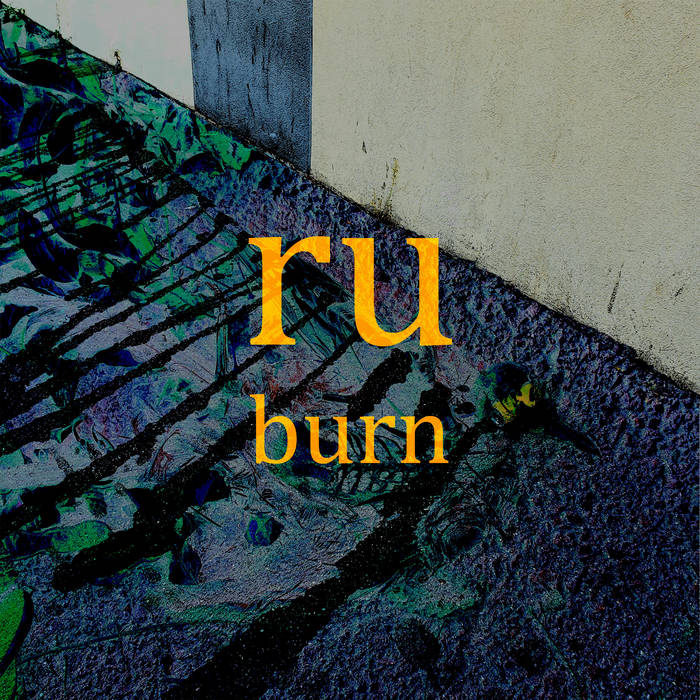 Also Under Consideration: Robert Fripp's Music for Quiet Moments
Quiet Moments of my musical life, expressed in Soundscapes, are deeply personal; yet utterly impersonal: they address the concerns we share within our common humanity.

Robert Fripp regarding his project. Retrieved from here.
Robert Fripp's Music for Quiet Moments project is hard to categorize. Technically, it's a bunch of singles released over a 50-week period. I've put it here because an "album" is the best larger category to put it under.
The aim of this project was to provide comfort to listeners in a turbulent, lonely year, and that it certainly does. It's warm and soothing just when many peoples' nerves need exactly something like that.
Of course, with every song for sale for $1 and fifty songs planned for the project, it's also a profitable enterprise for Robert Fripp! As one of the many who listened to these songs this year I can say that it's money well spent.
Best EP of 2020: Journey (Bazok)
I came across Bazok's EP on a Progressive Rock Subreddit early in my quarantine period, looking for something new and different. I realized quickly that I had found a real gem. 2020 is probably the first year of my life that I didn't even leave my home state, so being able to take musical journeys was an absolute lifesaver. This EP's title was well-chosen; Bazok's Journey EP is both laidback and dazzling in equal measure, combining smooth jazz with prog rock shredding and a fabulous Moog solo, taking listeners on a short but memorable aural trip.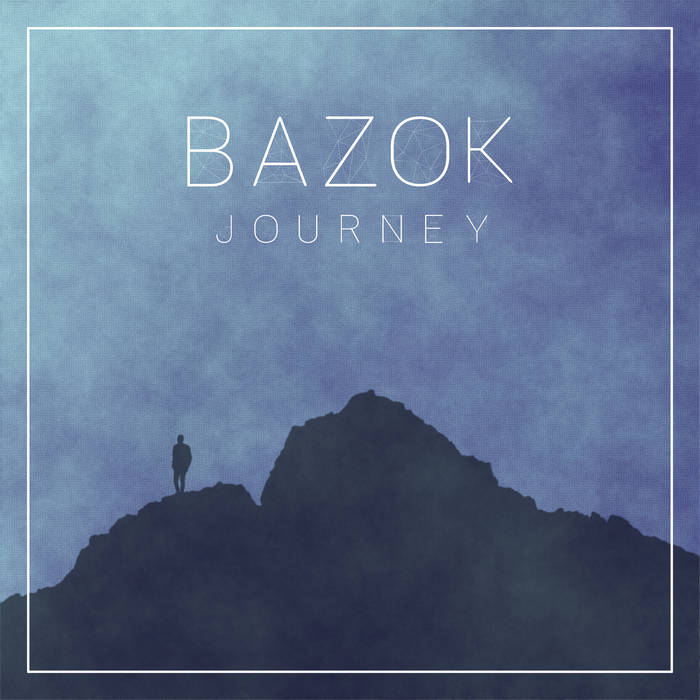 Best Single of 2020
Winner: "Man Alive" (Deep Purple)
Oops, they did it again. I considered giving this category to another artist, as there were a great many deserving singles. Unfortunately, that would be dishonest. "Man Alive" was simply the most amazing single song released this year.
A short snipped from this song first showed up in February as a teaser for the album; I broke it down here. I discussed the song in depth later on here. The lavish praise I heaped upon it from the start still stands. Truly, this is a masterpiece.
Also Under Consideration: "Go Screw Yourself!" (Jon Anderson)
You truly know that the year has gotten bad when Jon Anderson of Yes is making a song with this title.
Besides being a timely call for action and an expression of frustration, the song is catchy as hell. Who knew that being fed up with the state of the world could sound so fun?
Also Under Consideration: "Polar Bear" (Alcatrazz)
This single from Alcatrazz' Born Innocent hit the internet the same day as "Man Alive", meaning three of the four living members of Rainbow's legendary Down to Earth lineup dropped singles on the same day.
This song's intense guitar work and driving chorus create the feeling of an intense snowstorm that almost knocks your breath away as you listen. It's epic and unusual, and hopefully will see live performances by one of the two branches of Alcatrazz in 2021.
Also Under Consideration: "Keep on Fighting" (Maya La Maya)
Like Anderson's example above, "Keep on Fighting" discusses the state of the world, specifically tackling the issue of racial injustice in the United States. Maya la Maya, the young artist on this song, crafts an environment of determination and quiet hope that things can get better so long as people remain involved. The song is full of heart and soul in lyrics and arrangement alike, a lot more stripped down than some of the other songs on this list but no less powerful.
Also Under Consideration: "Nothing at All" (Deep Purple)
Yep, this one's good too. Released in July to placate fans waiting for Whoosh! after the pandemic forced a delay, it became a near-instant classic. The baroque-influenced riffs (and one solo lifted straight from a Bach partita) give this song a quick, light sound; combining it with Ian Gillan's whimsical lyrics give this song a lovely, fairytale feeling.
I discuss the song in greater depth here.
Also Under Consideration: "Music for Quiet Moments 1 – Pastorale" (Robert Fripp)
This is the only song from Music for Quiet Moments with which I'm deeply familiar. There's a very good reason it gets so much play at my house, namely that it's warm and soothing. It's just what I needed in this chaotic year. I will probably fall asleep to it for many years to come.
Also Under Consideration: "Throw my Bones" (Deep Purple)
How could I not include the first full song I heard from Whoosh!? Just like the two which followed it, this is a hell of a good song. Of all the songs on the album, it might be the most catchy. I barely even have to think of the title before the opening riff is rattling about in my head.
I also have a personal attachment to this song the likes of which I don't have with any of the others. The day this came out, a family member was at the hospital after experiencing COVID symptoms and the world was shutting down around me. As such, I will always associate this song with the fear I was feeling. By extension, I will also associate it with the hope it brought me as I first listened to it. It was just what I needed, just when I needed it.
I discuss the song in greater depth here.
Best New Artist of 2020
Winner: Maya la Maya
This young artist is definitely going places. All of her songs are quite good (see "Keep on Fighting" above), but what puts her over the edge is her YouTube channel, which features several covers or short snippets of work. "Stuck in Quarantine", for instance, is less than two minutes long, but is incredibly catchy, and offers a warm, lighthearted musical take on the quarantine many of us found ourselves in early in 2020.
I expect that 2021 will see this blog bringing Maya up more. I'm looking forward to it!
Also Under Consideration: Bazok
Bazok's EP already made the list for this year, providing a promising start for an interesting artist. While he has been around for a while on YouTube, this is the first solo music he's released, making him eligible for this category. Hopefully he considers releasing more music next year!
He's on YouTube here.
Also Under Consideration: Ru
Ru, a newcomer to the electric scene, hasn't amassed a huge following yet, but given the pace of his output and the strangely attractive quality of his work, I expect that will change. I found Ru's work an effective study aid when preparing for the GRE this autumn, as it helped me get into a good rhythm. When I study in 2021, I expect I'll be using his work again.
He's available on bandcamp here.
Also Under Consideration: Hildegard von Blingin'
Among some of 2020's musical trends was the sudden rise of "Bardcore", or a tendency to rearrange rock and pop songs in medieval styles. One of the earliest arrangers to jump on this bandwagon is Hildegard von Blingin', a play on the name of Saint Hildegard. I found her when I discussed the saint (available here) and was quickly struck by the high quality of her arrangements and the beauty of her voice. Hopefully she continues with bardcore in the near future! I can think of a few songs I'd like to see in that style.
She's on YouTube here.
Thank you so much for reading. If you enjoyed this post, please consider donating on my ko-fi page or becoming a patron on my patreon. I appreciate your help!