3 performed on this day in 1988 at the Uptown Theater in Kansas City, Missouri.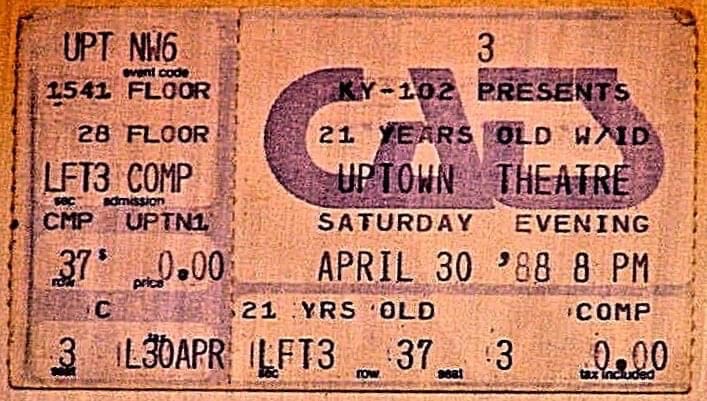 Keith Emerson, Robert Berry and Carl Palmer were just over halfway through their tour of North America, the only time 3 would ever tour. The closest thing fans of the group ever got to a followup was when Berry went on a tour to support 3.2: The Rules Have Changed in 2018; the album was intended to be a collaboration between Berry and Emerson before the latter's untimely death in 2016.
There is no known recording of this particular concert.
While the band had usually performed in small club venues during this tour, their turn at the Uptown Theater was a departure from this. The Theater had first opened on January 7, 1928 as a movie theater.
It was designed by Kansas City architect Robert Gornall and Australian architect John Eberson. Eberson's designs for the interior replicated a Mediterranean courtyard, making this the only theater in Kansas City to be classified as an "atmospheric" one. Upon its opening, it seated 2,300 people.
The theater also was a location for vaudeville acts, live music, and comedy acts; a very young Bob Hope performed here in 1928. Sadly, by the time 3 performed there, the theater was only a year away from closure due to mismanagement. The theater was beginning to fall into disrepair at this point.
Thankfully, it was purchased and restored in the late 90s, and is back in operation by now. Its website can be found here.
Thank you so much for reading. If you appreciate what I do, consider donating on my ko-fi page or becoming a patron on my patreon! I'm planning on upgrading my wordpress plan to a premium one, which would allow me to improve my readers' experience. Since I'm fairly broke, I would love it if the costs were offset a bit. Thank you!
Venue Sources