3 performed on this day in 1988 at the Bayou in Washington, D.C.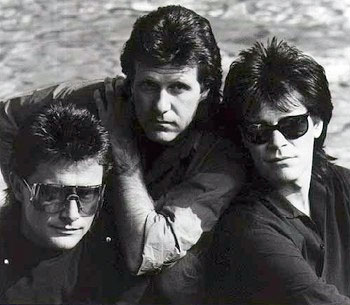 Keith Emerson, Robert Berry, and Carl Palmer were on their sole U.S. tour, which at this point was slowly snaking south along the East Coast. They frequented small but often storied venues along the way, marking a radical departure from ELP's stadium-filling concerts.
There is no known recording of this concert.
Thank you so much for reading. If you appreciate what I do, consider donating on my ko-fi page or becoming a patron on my patreon! I'm planning on upgrading my wordpress plan to a premium one, which would allow me to improve my readers' experience. Since I'm fairly broke, I would love it if the costs were offset a bit. Thank you!