Emerson, Lake & Palmer performed on this day in 1973 at Friedrich-Eberthalle in Ludwigshafen, Germany.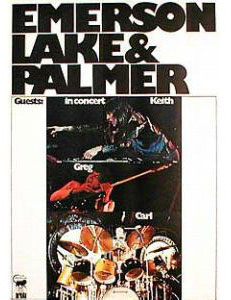 ELP's Get Me A Ladder Tour was by now in full swing. ELP had already played six gigs prior to this one, enough time to get used to some of the new material they were debuting for fans who turned out to see them. This new material would soon be recorded for the band's Brain Salad Surgery album. For now, however, it existed only in its live setting. Some portions of it, such as Greg Lake's "Still…You Turn Me On" were in constant flux, if recordings from the tour are to be believed.
This second consecutive day in Ludwigshafen is far less well-documented than the day before; I have been unable to find evidence of a ticket stub or anything of the kind for this gig. Furthermore, there is no recording of this concert available.
I talk more about the previous gig and the venue at which both concerts were played, Friedrich-Eberthalle, here.
Thank you so much for reading. If you appreciate what I do, consider donating on my ko-fi page or becoming a patron on my patreon! I'm planning on upgrading my wordpress plan to a premium one, which would allow me to improve my readers' experience. Since I'm fairly broke, I would love it if the costs were offset a bit. Thank you!