Rainbow performed on this day in 2018 at Ledovy Dvorets in St. Petersburg, Russia.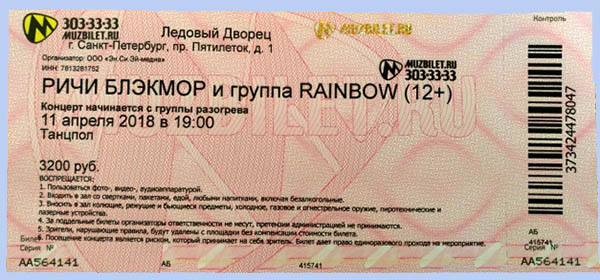 This concert was the second of five concerts the band performed on their Memories in Rock 2018 tour. For the most part, the technical details remain the same between nights, though a few songs on the setlist are different on this second night. A Rainbow song, "Still I'm Sad", was pulled from the rotation, and instead the Deep Purple song "Soldier of Fortune" was included. Two encore pieces were added from Blackmore's Night, "Memmingen" and "Carry On…Jon". This latter piece has apparently only been played three times live, once a year since 2017.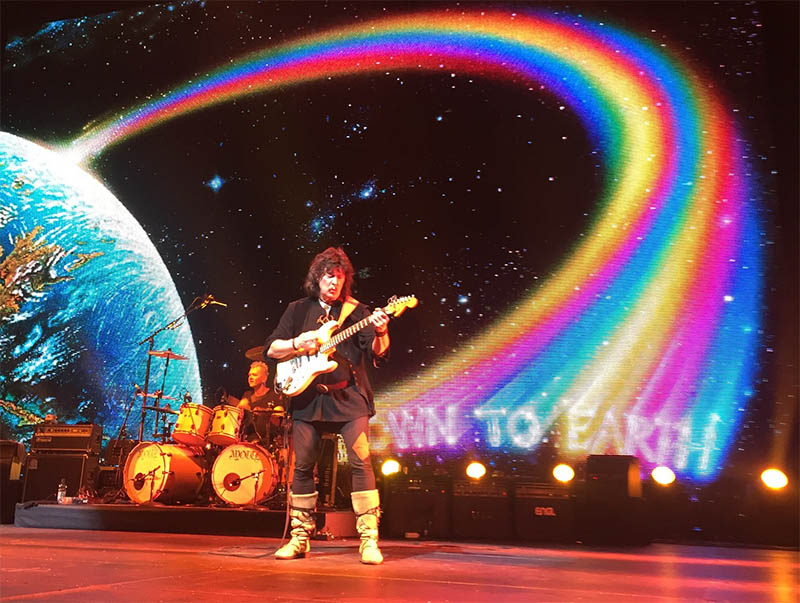 Once again, reviews were fairly mixed, with a claim by an attendee of both this and the previous concert that the group sounded better than they had in Moscow. Another, who had only managed to catch the St. Petersburg concert, was far more reserved, believing the music to be dumbed down. Ronnie Romero received some praise, but the rest of the band was said to be fairly unremarkable.
The concert is known to exist both in audio and video form, and is in circulation online.
Thank you so much for reading. If you enjoyed this post, please consider donating on my ko-fi page or becoming a patron on my patreon. I appreciate your help!
Venue Sources