3 performed on this day in 1988 at Toad's Place in New Haven, Connecticut.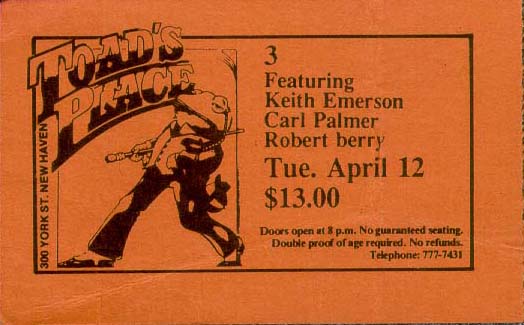 3, composed of Keith Emerson, Robert Berry, and Carl Palmer, had prior to this been slowly snaking their way south along the East Coast of North America. With this concert, they hopped back up northwards.
This concert is the first one from this tour to have been recorded. It is in circulation online.
Thank you so much for reading. If you appreciate what I do, consider donating on my ko-fi page or becoming a patron on my patreon! I'm planning on upgrading my wordpress plan to a premium one, which would allow me to improve my readers' experience. Since I'm fairly broke, I would love it if the costs were offset a bit. Thank you!