3 performed on this day in 1988 at the Ritz in New York City, New York.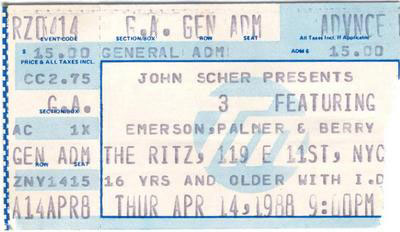 The band were now in full swing on their only US tour, performing in small venues on the East Coast of the United States. They had performed most often so far in the state of New York, where they had debuted on tour.
This concert was recorded for radio broadcast. It has since been officially released.
Thank you so much for reading. If you appreciate what I do, consider donating on my ko-fi page or becoming a patron on my patreon! I'm planning on upgrading my wordpress plan to a premium one, which would allow me to improve my readers' experience. Since I'm fairly broke, I would love it if the costs were offset a bit. Thank you!