Rainbow performed on this day in 1981 at the St. Paul Civic Center in St. Paul, Minnesota.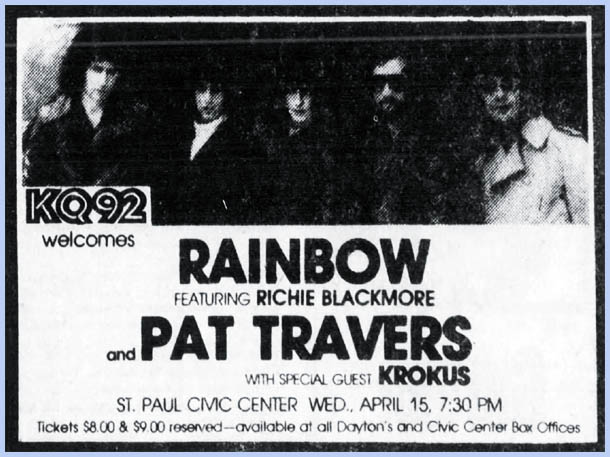 Rainbow were at this point on their Difficult to Cure Tour, co-headlining a series of dates with guitarist Pat Travers. They were also joined by an assortment of support bands as they toured. For this concert, they were joined by Krokus.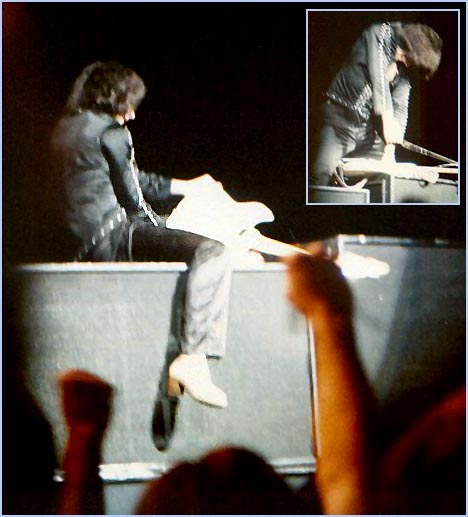 On this particular tour, the band played an assortment of songs both from their most recently-released album Difficult to Cure, which leaned heavily into their new arena rock sound, and from their earlier, more hard-rock leaning albums. A few selections from the intermediary album Down to Earth also showed up.
As an interesting tidbit, KQ92 is one of the few radio stations advertised on these posters which I am familiar with, as I have often listened to it when in the area! It can be found online here.
There is no known recording of this concert.