Rainbow performed on this day in 1981 at the Cobo Arena in Detroit, Michigan.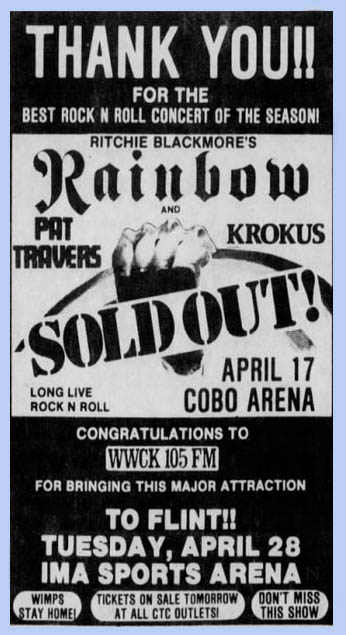 Rainbow at the time were on their Difficult to Cure Tour, winding their way through the midwest after a slow circling of the continent. They were accompanied in this case by Pat Travers, who sometimes headlined the bill.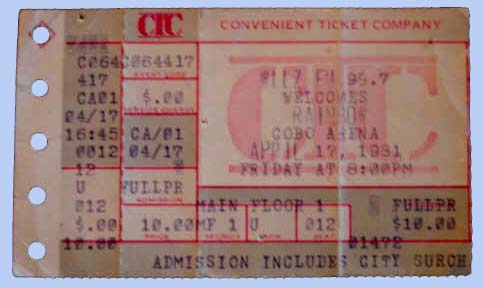 While Deep Purple songs had sometimes been included in Rainbow's live setlist in prior lineups, this tour was the point at which increasingly many songs from guitarist Ritchie Blackmore and bassist Roger Glover's former band were used online. On this particular night, along with four songs from the newly-released album and several other older Rainbow songs from both the Dio and Bonnet Eras, three songs from Deep Purple were performed from the Mark II lineup of the group: "Lazy", "Woman from Tokyo", and fan favorite "Smoke on the Water". These would be good practice for future Purple singer Joe Lynn Turner, who was with the band from 1989 to 1991, and keyboardist Don Airey, who has been a member of Purple for eighteen and a half years. Incidentally, "Woman From Tokyo" is one of Airey's favorite songs by Deep Purple (that he hasn't helped write, of course!), as well as the first one he played onstage with the band.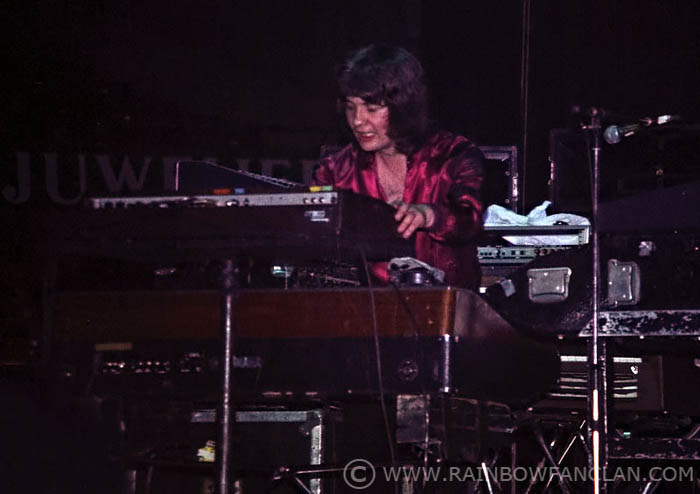 This concert is known to have been recorded. It is in circulation online.
Thank you so much for reading. If you appreciate what I do, consider donating on my ko-fi page or becoming a patron on my patreon! I'm planning on upgrading my wordpress plan to a premium one, which would allow me to improve my readers' experience. Since I'm fairly broke, I would love it if the costs were offset a bit. Thank you!
Post Sources