Rainbow performed on this day in 2018 at the Velodrom in Berlin, Germany.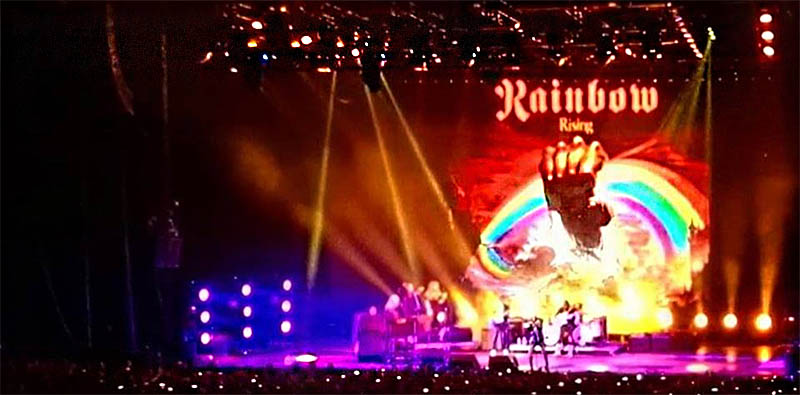 Rainbow were on the fourth of their five concerts in Europe for their 2018 tour. This one brought them to Germany for the first and only concert of the tour, something posters were quick to remind concertgoers! In each country, the group picked up a different support act. For this gig, the support act was a group called The Lords.
The setlist of the concerts varied from night to night. On this particular night, numbers from Deep Purple, guitarist Ritchie Blackmore's other major band, were particularly heavy on the setlist. No less than eight numbers made it on the setlist in full or in part, half of the total number of songs played.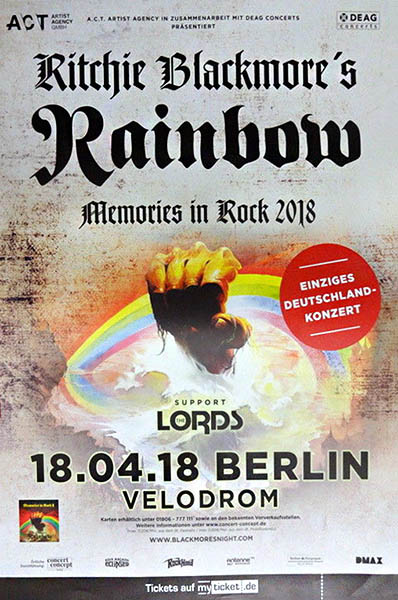 Reviews of the concert suggest that the group was overall in fine form, though singer Ronnie Romero took some criticism for failure to connect with the crowd. Overall, the band was reportedly in good form, though whether they were as good as or better than their work in the two previous years they had toured was in some contention.
This concert has been recorded both in audio and video form. It is in circulation online.
Post Sources