Emerson, Lake and Palmer performed on this day in 1974 at the Empire Pool in Wembley, a part of London.
Originally, this concert was going to be the last at this location. By popular demand, a fourth was added the day after this one. All four of them were sold out, according to bassist Greg Lake. These concerts signaled the beginning of the British leg of ELP's Brain Salad Surgery Tour, which had begun the previous November and had thus far been exclusively in the US.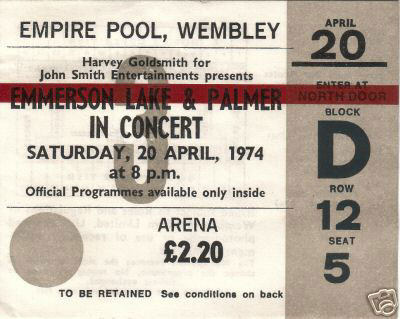 Content-wise, the British leg of the tour seems to be pretty much the same as the US leg, with the entire Brain Salad Surgery album performed in order, with selections from each of ELP's prior albums. An abridged version of "Pictures at an Exhibition" served as the epilogue.
This concert was recorded and is in circulation online. It has special meaning for me, as it was the first concert recording of this type that I ever listened to. It set off something of a fascination for me, leading indirectly to the creation of this site and my desire to be a music historian.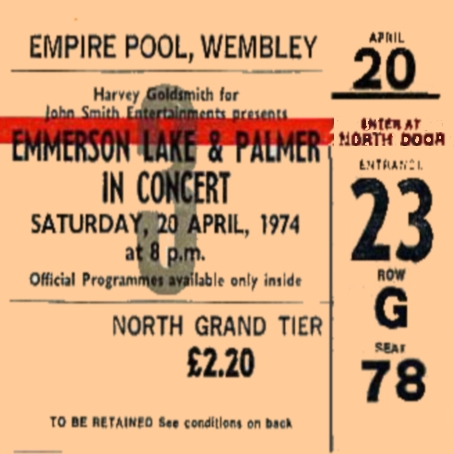 I talk more about the venue at which this concert occurred, at the time known as Empire Pool, here.
Thank you so much for reading. If you appreciate what I do, consider donating on my ko-fi page or becoming a patron on my patreon! I'm planning on upgrading my wordpress plan to a premium one, which would allow me to improve my readers' experience. Since I'm fairly broke, I would love it if the costs were offset a bit. Thank you!
Post Sources