Emerson, Lake & Palmer performed on this day at the Konzerthaus in Vienna, Austria.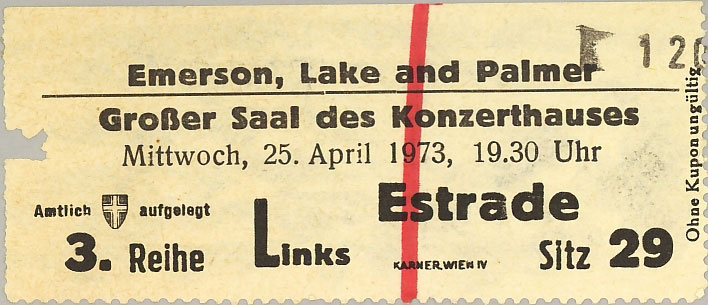 Vienna was the second-to-last country reached by ELP on their Get Me A Ladder Tour. The tour saw them traverse throughout Europe on a fairly tight tour schedule, visiting countries as far north as Sweden. The group were at this time also preparing for their famous Brain Salad Surgery album, which would be accompanied by a tour which began later in the year. Some music from the album, notably "Still…You Turn Me On" and the first impression of "Karn Evil 9" also showed up on this tour. 1973 would be the only year of ELP's history during which the group performed on two separate tours.
This concert was recorded, and is in circulation online.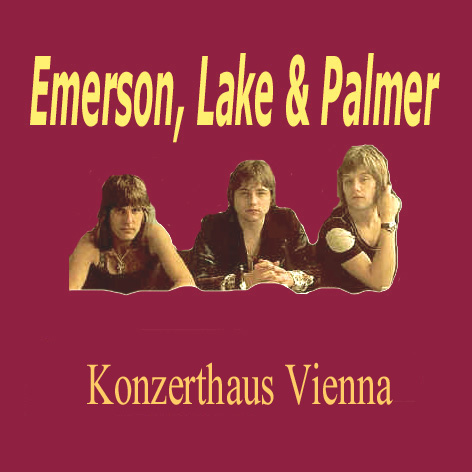 The concert took place in the Great Hall at the Konzerthaus of Vienna, which at the time held three total halls; a fourth has since been added. The Great Hall can hold a maximum of 1,870 people.
The Konzerthaus first opened on October 19, 1913, with a performance attended by Emperor Franz Joseph. Richard Strauss wrote a piece specifically for this opening concert, the Festliches Präludium op. 61!
The theater has been operating continuously since 1913, as far as I can tell. It prides itself on its progressive cultural programs, something shown clearly by its adoption of jazz programs in the 1920s and 1930s.
There is a virtual tour of the building, which can be found here.
The Kozerthaus still operates to this day, and its website can be found here.
Thank you so much for reading. If you enjoyed this post, please consider donating on my ko-fi page or becoming a patron on my patreon. I appreciate your help!
Venue Sources
Edit on 2020-12-01: Some information added. Optimized for new site.