3 performed on this day at Mississippi Night in St. Louis, Missouri.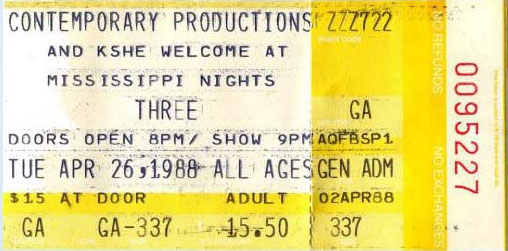 Keith Emerson, Robert Berry, and Carl Palmer were at this time performing in the midwestern states during their sole tour of North America. The group performed most of the numbers from their album, mixed in with some of ELP's instrumental numbers. On this particular night, Keith Emerson also performed "Honky Tonk Train Blues", something rarely on the setlist.
This concert has been recorded, and is in circulation online.
Thank you so much for reading. If you appreciate what I do, consider donating on my ko-fi page or becoming a patron on my patreon! I'm planning on upgrading my wordpress plan to a premium one, which would allow me to improve my readers' experience. Since I'm fairly broke, I would love it if the costs were offset a bit. Thank you!
Post Sources