Emerson, Lake & Palmer performed on this day in 1974 at the Empire Theater in Liverpool, England.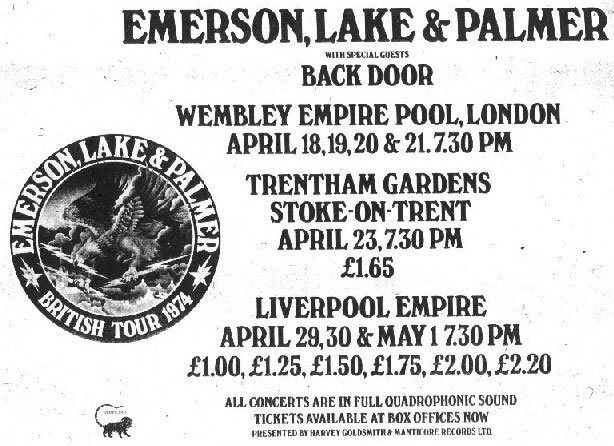 ELP were at this time on their Brain Salad Surgery Tour, coming close to completing the sole leg of British dates on the tour. The concerts at the Liverpool Empire would be the last they would complete on their native soil for eighteen years.
The band performed the entirey of their Brain Salad Surgery album in order, interspersed with other songs of theirs from earlier albums.
There is no known recording of this particular concert.
The concert took place at the Empire Theatre in Liverpool, which was actually the second theater to occupy that location. The first, which had originally been named for the Prince and then the Princess of Wales before taking the name of Empire Theatre, opened in 1866 and was demolished in 1924; the current building was then built and opened on March 9, 1925.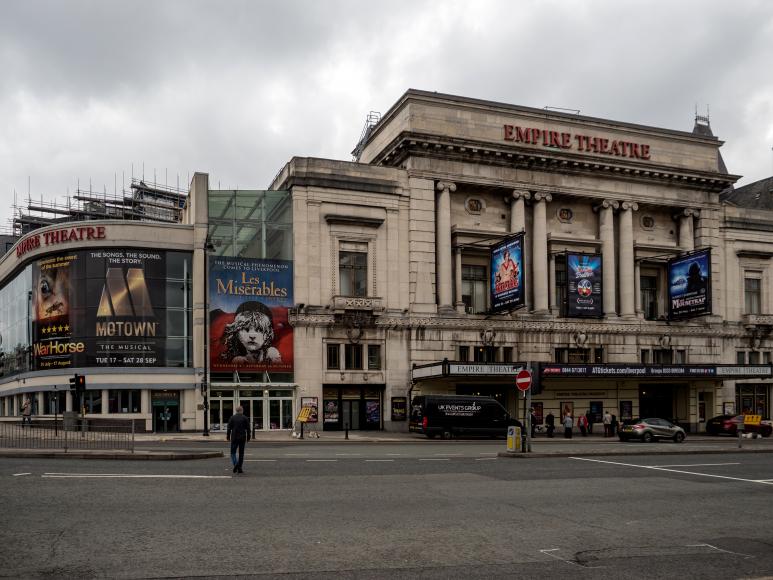 The total capacity of the theater is 2,381, seated along two tiers, the largest two-tiered theater in the United Kingdom. Over the years, it has opened its doors both for rock 'n roll acts and for musicals. Among the former were some of the early performances of the Beatles, including a gig from their era as the Quarreymen. Another noted rock 'n roll performance which occurred here was Deep Purple's final performance of their Come Taste The Band Tour, which ended up also being their final performance before an eight-year hiatus.
In 1977, the theatre was almost demolished when it ceased turning a profit for its holding company. However, the County Council intervened and saved it; rather than be demolished, the theatre received extensive renovations to its backstage facilities!
The theatre is still in operation today, mostly with musicals on the calendar; its website can be found here.
Thank you so much for reading. If you appreciate what I do, consider donating on my ko-fi page or becoming a patron on my patreon! I'm planning on upgrading my wordpress plan to a premium one, which would allow me to improve my readers' experience. Since I'm fairly broke, I would love it if the costs were offset a bit. Thank you!
Venue Sources