Emerson, Lake & Palmer performed on this day in 1973 at Saint Ouen in Paris, France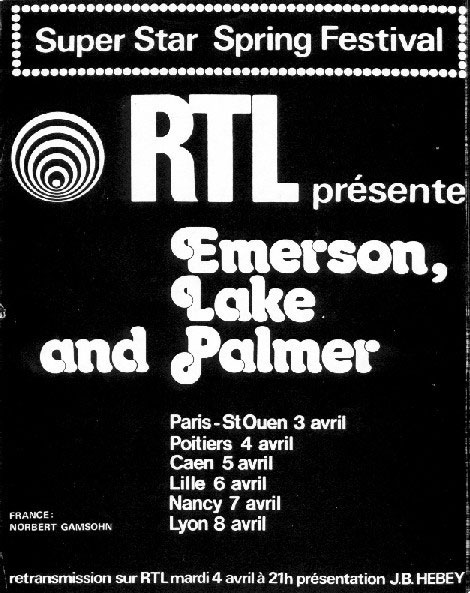 ELP were at this time on their Get Me A Ladder Tour, a short but important European tour undertaken in early 1973. The group were supported by American prog-blues-hard rock band Stray Dog, while they played host to a documentary crew backstage.
There is no known recording from this concert.
I am completely unsure of what venue the band patronized for this concert. Nothing comes up in a search either for St. Ouen or St. Quen, the way that the title was often represented. Setlist.fm suggests it was at the Palais des Sports in St. Denis. I can find nothing else. If you would know the answer to where the group went, please let me know!