Emerson, Lake & Palmer performed on this day in 1973 at Les Arenes in Poitiers, France.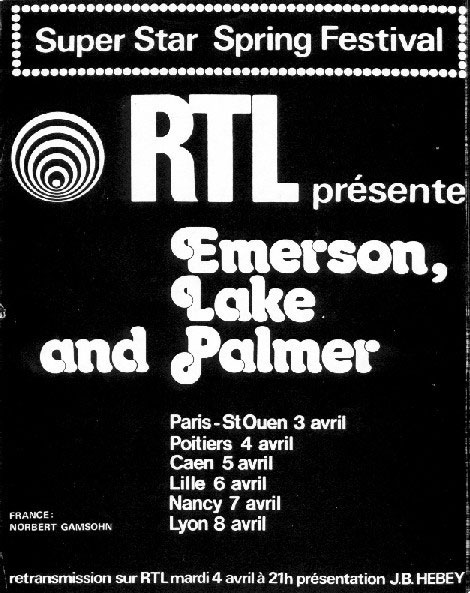 ELP were early in their Get Me A Ladder Tour, a short but exciting jaunt around Western Europe. The group was accompanied by American rock band Stray Dog, who had their first album produced by Greg Lake and were signed to ELP's new label Manticore Records.
As you can see from the above poster, ELP were scheduled to perform a total of six dates in France. However, Poitiers turned out to be the last French date for the band on this tour. Greg Lake's autobiography makes reference to a spate of bad weather cancelling some of the dates on the tour, probably meaning these.
There is no known recording of this concert.
Post Sources