The drummer Cozy Powell died on this day in 1998 in a car accident. He was fifty years old.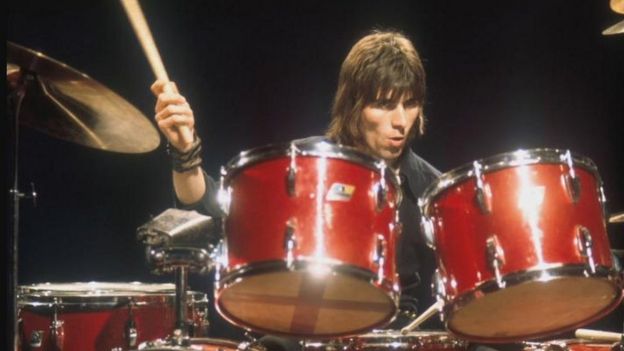 Cozy Powell's unique style put him easily as one of the finest drummers of his generation, indeed of all time. While he was best known for his raw sound, Powell could also bring finesse to his work when it was called for.
As well as being a great musician, Powell also championed other artists, further enriching the rock 'n roll scene. Whether it was bringing new musicians along for the ride and offering them new opportunities, encouraging his friends to work on their next great projects, or even taking the time to show young artists how to play his work, Powell's legacy stretches beyond his own music and touches others.
I personally consider Powell one of my favorite musicians. There is no rock drummer who can solo like he could, creating a narrative along with his music and never letting his work become stale. There is no doubt that soloing along to Tchaikovsky's 1812 overture has probably endeared him to me further. On some nights when sitting through a thunderstorm, I like to imagine that the storm has a bit of his essence, still making the world a louder place.
Thank you for your music, Cozy!