3 performed on this day in 1988 at the Chance in Poughkeepsie, New York.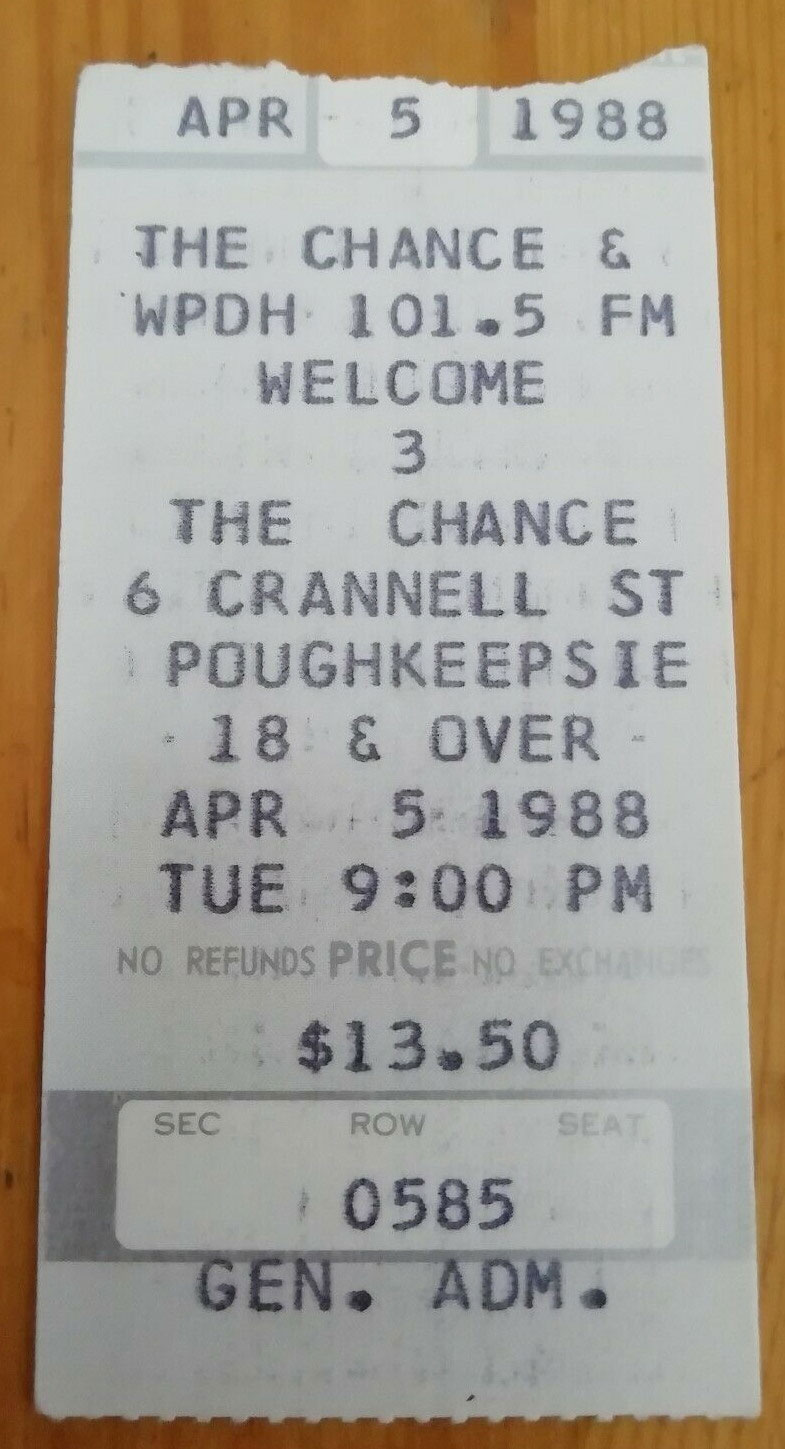 3 was the third permutation of two members of the original Emerson, Lake & Palmer to rise in the 1980s. For this round, Keith Emerson and Carl Palmer teamed up with singer Robert Berry to create a single album. They went on a short US tour to promote it, of which this was their first date.
Prior to this concert, the band spent two days rehearsing together at the Chance in preparation for the shows.
Setlists from other nights show that the band performed mostly their original work rather than play ELP works; they also performed a few instrumental songs by ELP. There is no setlist (or even entry) on setlist.fm to verify whether or not the group played anything different on early nights on the tour such as this one.
There is no known recording of this concert.
The band started their tour at the Chance, a venue in Poughkeepsie that was first built in 1912. It operated first as a vaudeville theater, then later also functioned as a silent movie theater.
By 1945, the location was closed and used as a storage facility. However, in 1970, it was reopened by Larry Plover as Sal's Last Chance Saloon. It has seen a steady flow of rock 'n roll acts come through its doors since, playing to audiences that max out at 900. Besides the main theater, there is also a nightclub, a cafeteria, and a loft which seats just under 250. It still operates today with a website which can be found here.
Thank you so much for reading. If you appreciate what I do, consider donating on my ko-fi page or becoming a patron on my patreon! I'm planning on upgrading my wordpress plan to a premium one, which would allow me to improve my readers' experience. Since I'm fairly broke, I would love it if the costs were offset a bit. Thank you!
Post Edits
2020-04-07: Added info supplied by Rolf Remlinger in comment; thank you!
Post Sources
Comment by Rolf Remlinger (see below)
Venue Sources