Deep Purple performed on this day in 2000 at Jäähalli in Helsinki, Finland.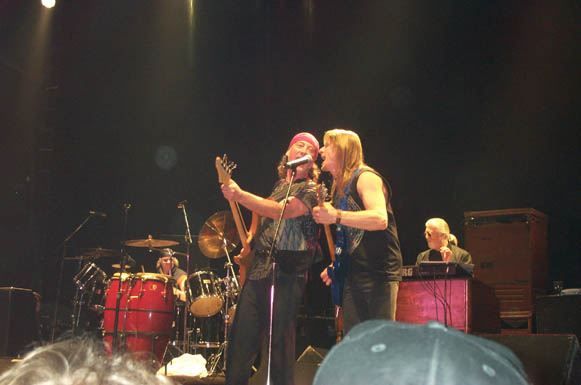 The band greeted the new millennium with energy and enthusiasm, as well as a whole lot of touring! By this point they were just coming to the end of their tour supporting their album Abandon, which they had released two years prior. The band's lineup had been unchanged for five and a half years by now, a record amount of time for the band.
The setlist the band performed drew mostly from their 70s repertoire, with a staggering ten songs from that period. Only one song from their 80s repertoire, "Perfect Strangers", was included. The remainder of the setlist was songs from the two albums written and released in Steve Morse's time with the band, mostly from the newest album Abandon, though "Sometimes I Feel Like Screaming" from Purpendicular also made an appearances. According both to setlists and recollections, there was a good deal of jamming and inspired soloing by the group members to augment the songs.
Notably, "Fools" made an appearance on the list. 2000 was the first year that the band had ever performed that song in-concert, making this one of the first times it was ever played live. I have talked about the live history of this very special song here.
Reviews suggest there were about 5000 people in attendance and that the audience and the band alike had a great deal of fun. The exception to this, however, was Jon Lord; there was a problem with his Hammond or the Leslie Cabinet which caused it to give out at least once during the concert. However, he soldiered on.
For a fuller picture, I would recommend reading the rest of the reviews that can be found here.
The gig was recorded and is in circulation online.
The band had performed previously at Jäähalli, and would do so again. Famously, this hall saw the final show Mark II would ever perform. I talk more about that show and the venue here.
Post Sources