3 performed on this day in 1988 at the Chestnut Cabaret in Philadelphia, Pennsylvania.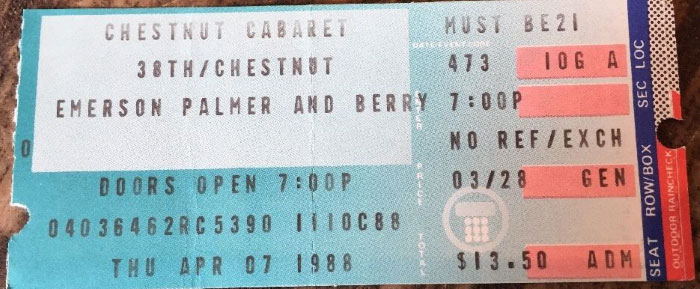 3 had just begun their sole North American tour when they played this show.
So far, both this and the previous venue at which they had performed had been age-restricted. Seeing as 3's repertoire was quite PG, this was probably something to do with the venues rather than anything the band was up to!
There is no known recording of this concert.
There isn't much information about the venue available on the web, either. It was known as the Chestnut Cabaret from 1978-1995 and operated as a nightclub with a rich list of performers; some of those can be found here. Two later nightclubs at the same location, the Pegasus Showcase and the Blockley, have also since closed.
Thank you so much for reading. If you appreciate what I do, consider donating on my ko-fi page or becoming a patron on my patreon! I'm planning on upgrading my wordpress plan to a premium one, which would allow me to improve my readers' experience. Since I'm fairly broke, I would love it if the costs were offset a bit. Thank you!
Venue Sources