Rainbow performed on this day in 1981 at the Municipal Coliseum in Lubbock, Texas.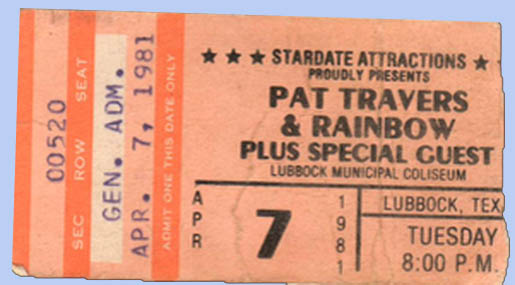 Rainbow were currently on their Difficult to Cure Tour, co-headlining a set of dates with Canadian guitarist Pat Travers and his band. Throughout the tour, they also enjoyed the support of several smaller acts. For this particular night, the support act in question was a band called Lightning. In some areas, Pat Travers received top billing, in others it was Rainbow. For this particular night, advertising focused almost exclusively on Travers.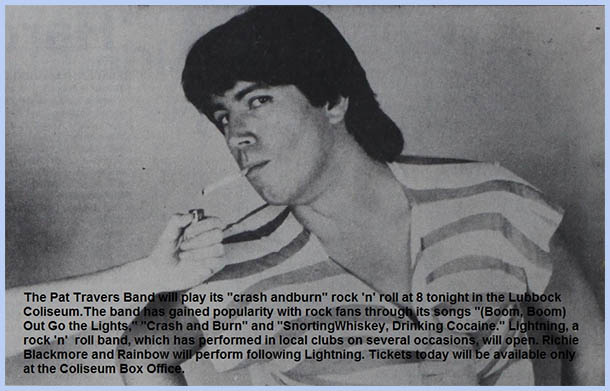 There is no known recording of this show.