Rainbow performed on this day in 2018 at the Olimpijski Stadium in Moscow, Russia.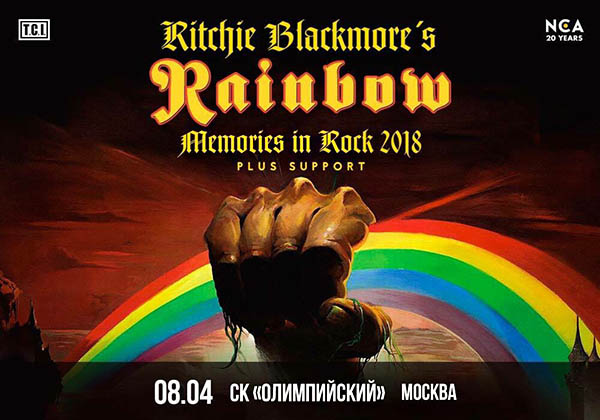 This concert signaled the beginning of Rainbow's Memories in Rock 2018 Tour, which took the group through Northern Europe in mid-April. For these concerts, Rainbow was composed of guitarist Ritchie Blackmore, singer Ronnie Romero, bassist Bob Noveau, drummer David Keith, keyboardist Jens Johansson, and backup singers Lady Lynn and Candice Night. In the time leading up to this concert, Blackmore stated that this lineup was the strongest that Rainbow ever had–fully aware he had the potential to upset old-school fans with such a claim!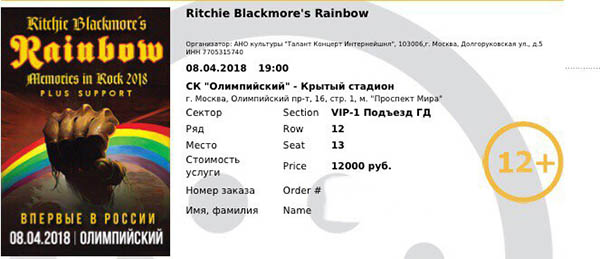 The setlist for this particular show gathered songs from Rainbow's classic era; all albums from Ritchie Blackmore's Rainbow to Difficult to Cure were represented with at least one song. Surprisingly, it was Difficult to Cure, the album which marked the band's permanent turn to a poppier sound, which was best represented at this show; three songs were played, including the title track. Rising and Long Live Rock 'n Roll, probably the most popular of Rainbow's albums, only got a single song, while the remaining two albums were represented by two songs each.
What is perhaps more surprising is that despite being billed as a tour by Rainbow, the concert also featured a good deal of material from the other band Blackmore was best known for. A whopping seven Deep Purple songs made it onto the setlist either in full or as significant snippets. Some of these could be interpreted as gifts to fans who want to hear them live but would never hear Deep Purple play them, such as the two songs from the David Coverdale era or "Child In Time", which has been retired by the band proper. Other songs, like "Perfect Strangers", are integral parts of Deep Purple's modern setlist, and were perhaps added to the setlist as an attempt at competition. Either way, less than two months after this concert, Deep Purple was on the same stage performing the song as well.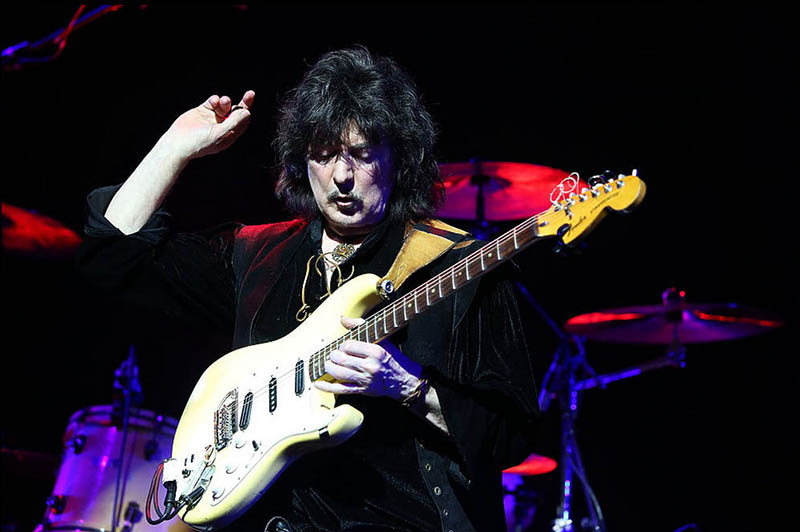 Reviews for the show were all across the board. Some were full of adulation for the different members of the band. Others were more critical of different elements of the show, suggesting that this first show was a bit uneven in quality. Singer Ronnie Romero proved highly divisive, with some reviews comparing him positively to Ronnie James Dio. Blackmore's playing was similarly divisive, with the consensus seeming to be that it took until "Perfect Strangers" to hit his stride–unless the reviewers seemed to think he didn't hit that stride at all! Even the reaction of the audience could not be agreed upon by different reviewers, with some referencing audiences in high spirits singing along and others claiming many people couldn't be bothered to stay for the encores. One point that was generally agreed upon was that Compass Mauri, the support act, was a solid choice to warm the crowd up.
The concert was recorded, and audio and video versions are both available.
Thank you so much for reading. If you enjoyed this post, please consider donating on my ko-fi page or becoming a patron on my patreon. I appreciate your help!
Post Sources: