Dream Theater, Emerson, Lake & Palmer, and Deep Purple performed on this day in 1998 at the Bud Light Amphitheater in Harvey's Lake, Pennsylvania.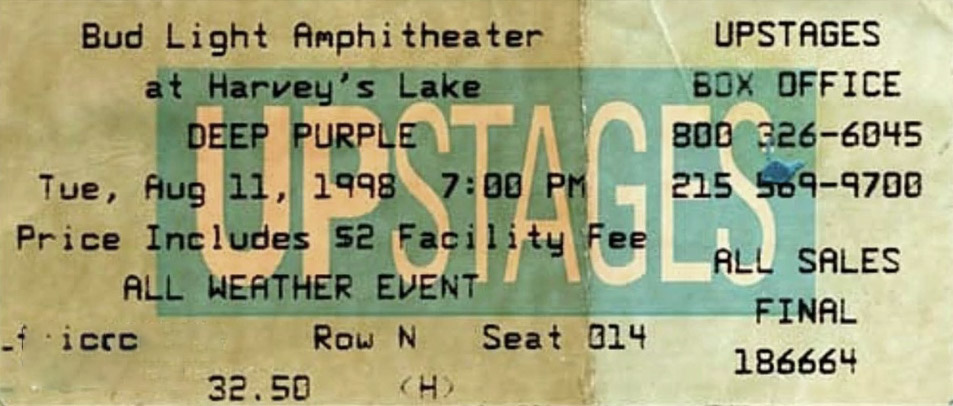 While Deep Purple was the supposed headliner of this tour, ELP was on most of the tickets as well. This concert included the first ticket which only listed Purple.
Both ELP and Deep Purple's sets were recorded by audience members. There was no such recording made of Dream Theater's set.