Emerson, Lake & Palmer performed on this day in 1977 at the Swing Auditorium in San Bernadino, California.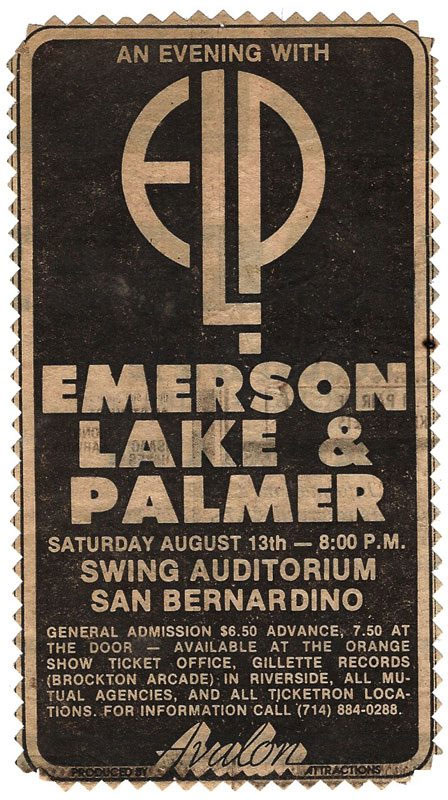 ELP were at this time on their Works Tour, undertaken to support the album of the same name. The group had been on the road on this sometimes difficult tour since late May. They would finish the tour the following March. This concert was their only stop at San Bernadino for the duration of the tour.
This concert is known to have been recorded, and is in circulation online.