Emerson, Lake & Palmer performed on this day in 1977 at the Aladdin Theater in Las Vegas, Nevada.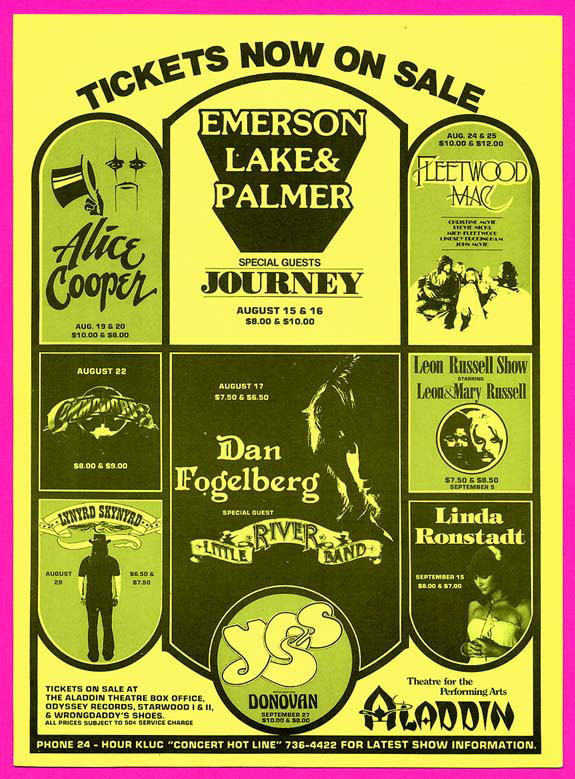 ELP were at this time on their Works Tour, traveling throughout North America supporting the album of the same name.
Many of the places at which they performed had been old haunts for them, such as Madison Square Garden in New York City or Long Beach Arena in Long Beach. However, they had never even been to Las Vegas. They would perform at the Aladdin Theater again the following night. As it would turn out, that would be a particularly consequential night in the history of music, especially as related to Vegas…
There is no known recording of this particular concert.
Thank you so much for reading. If you enjoyed this post, please consider donating on my ko-fi page or becoming a patron on my patreon. I appreciate your help!