Rainbow performed on this day in 1981 at Festival Hall in Osaka, Japan.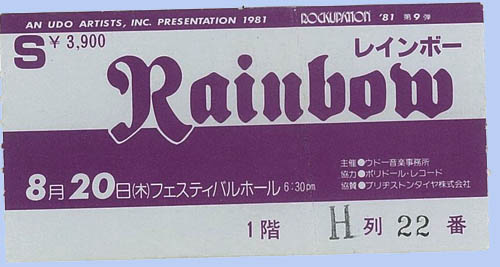 Rainbow's Difficult to Cure Tour was coming to an end. This date was the second on the final leg of the tour, which saw them traveling around Japan and finishing off with a single date in Hawaii.
This concert is known to have been recorded, and is in circulation online.
Thank you so much for reading. If you enjoyed this post, please consider donating on my ko-fi page or becoming a patron on my patreon. I appreciate your help!