5,000 people, 7 out of 10, really good gig.

Cozy Powell in his tour diary about the concert.
Emerson, Lake & Powell performed on this day in 1986 at the Reunion Arena in Dallas, Texas.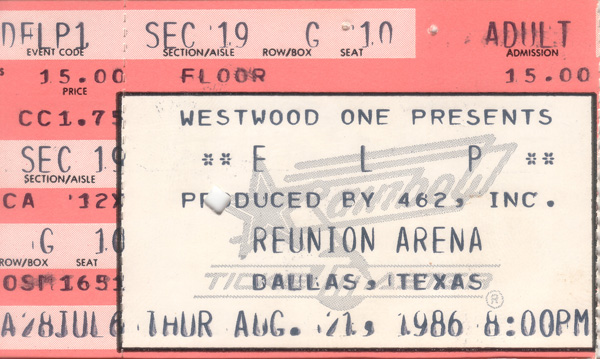 The band were at the time early into their sole tour of North America. They had begun in Texas, despite the difficulty ELP had faced in selling tickets in the region in the past.
There is no known recording of this particular concert.