Rainbow performed on this day in 1981 at Festival Hall in Osaka, Japan.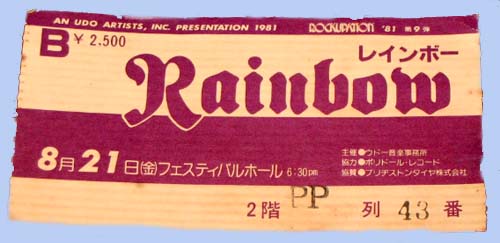 This was Rainbow's second concert at Osaka during their short last leg of their Difficult to Cure Tour. The band had been on the road intermittently since late February. They appeared in support of the album of the same name.
This concert is known to have been recorded, and is in circulation online.