The singer and bassist Glenn Hughes was born on this day in 1951.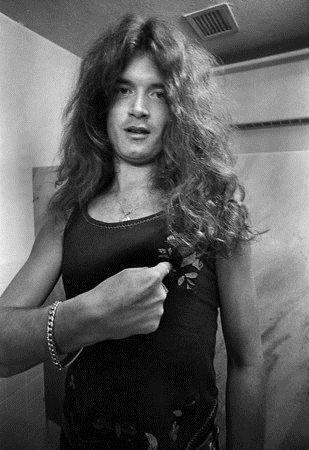 Hughes' career has skirted the genres of rock and funk, beginning with his tenure with Trapeze. He brought these influences to Deep Purple, changing the sound of the band for the remainder of his tenure. Hughes' time in the band is fairly well-regarded by fans.
While I don't often dwell on personal life here, it's hard not to be impressed by at least some of his story. Hughes struggled with substance abuse throughout the 70s and 80s, but has been clean since the early 90s. He has continued with a successful career since; this has included several solo albums, a tour performing Deep Purple songs, and the supergroup The Dead Daisies.
In 2016, Glenn Hughes was inducted into the Rock 'n Roll Hall of Fame for his contributions to Deep Purple. He dedicated his award in part to his former bandmate Tommy Bolin, who had not been honored but whose legacy Hughes has carried for a long time.
Today, we here at Gotta Hear 'em All wish him a very happy birthday, and look forward to his return to the stage.
Thank you so much for reading. If you enjoyed this post, please consider donating on my ko-fi page or becoming a patron on my patreon. I appreciate your help!