Dream Theater, Emerson, Lake & Palmer, and Deep Purple performed on this day in 1998 at the Blossom Music Center in Cuyahoga Falls, Ohio.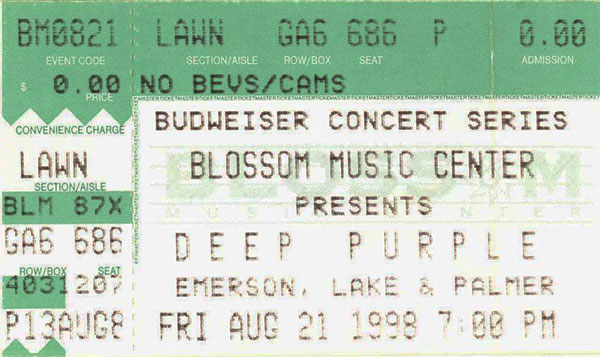 The three bands had reached the Midwestern United States after three dates in Canada.
Reviews of the show, especially for Deep Purple, were as strong as ever from this tour. One thing which particularly stood out was the strong sound Deep Purple got in the venue, as well as how well the band was mixed.
As is standard from this tour, Dream Theater's setlist was not recorded. Both ELP and Deep Purple's are, and can be found in circulation online.
Thank you so much for reading. If you enjoyed this post, please consider donating on my ko-fi page or becoming a patron on my patreon. I appreciate your help!
Post Sources