Dream Theater, Emerson, Lake & Palmer, and Deep Purple performed on this day in 1998 at the Warfield in San Francisco, California.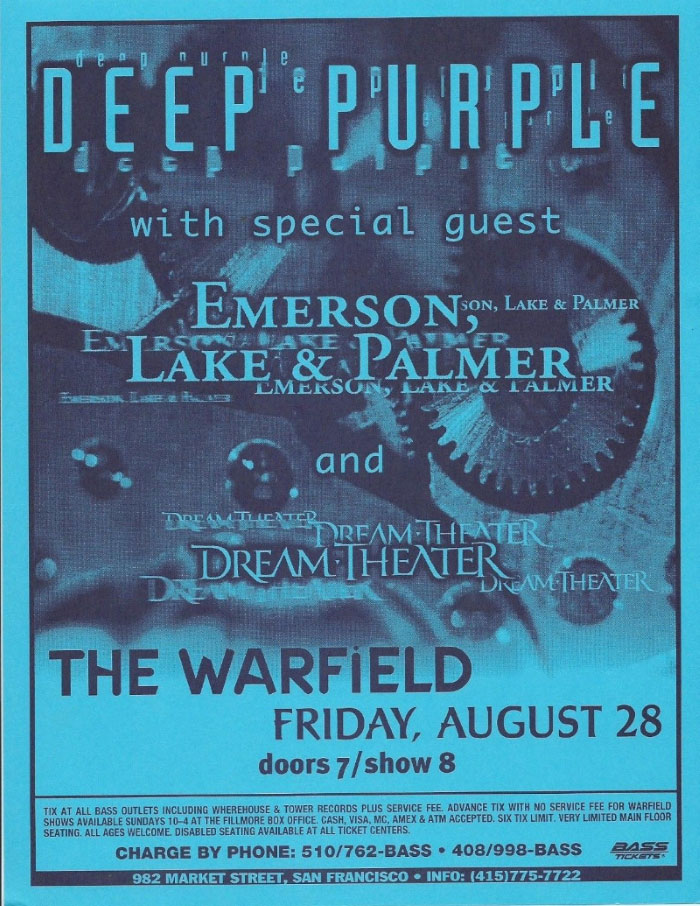 The three bands were near the end of their August tour together. It had taken them across North America, both in the United States and in Canada. During this tour, ELP premiered the last piece they would ever write together, "Crossing the Rubicon".
There is no known recording of Dream Theater's set. Both ELP's set and Deep Purple's set were recorded and are in circulation online.