Emerson, Lake & Palmer performed on this day in 1970 at the Isle of Wight Festival in England.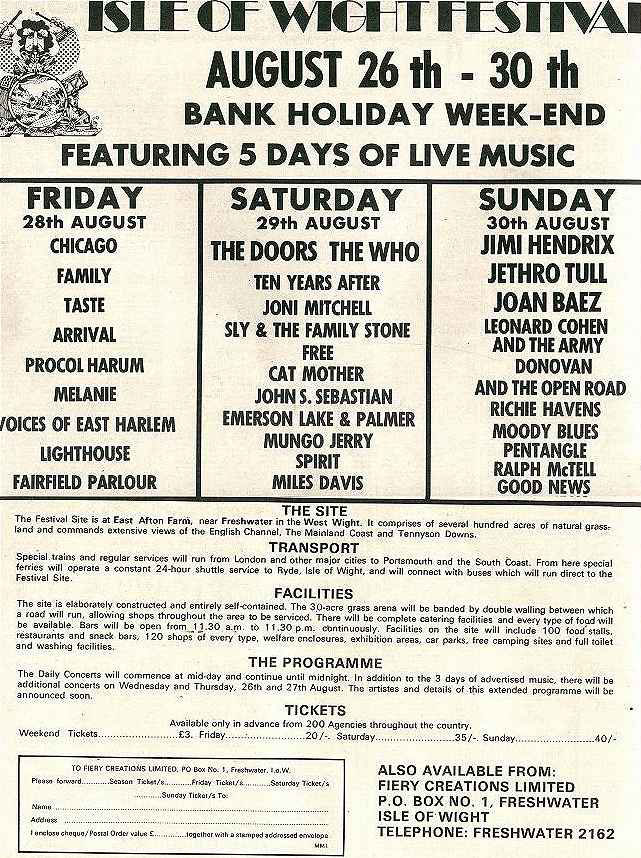 While ELP had actually debuted six days earlier at the Plymouth Guildhall, this concert was the one which introduced them to the wider world. From here, they would soon continue on with their first tour; this first took them to England, and then on to other European locations.
As one of the most noted moments of the concert, Keith Emerson and Greg Lake each shot off a cannon at the end of "Pictures at an Exhibition". They had found the two cannons earlier in a field and decided to use them as special accents to finish their set memorably. While this did not endear them to critics–legendary DJ John Peel called the trio's performance "a complete waste of time, talent, and electricity", for instance–their onstage antics mixed with the virtuosity of their music made them instant legends. It was as good a start as could be asked for, and helped set up their immense popularity in the early 70s.
This concert was recorded completely on audio and on video; these have been officially released.
Post Sources