Deep Purple announced on this day in 2001 that Jon Lord would be unable to take the stage at the beginning of their forthcoming tour. The Highway Star carried the announcement. This is the earliest evidence I can find for this news.
Due to knee surgery Jon Lord will not be joining the rest of Deep Purple for the first eight dates on the European tour starting this week. In his place Don Airey will handle the keyboards.

The Highway Star breaking the news. Retrieved from here.
Jon Lord, who was only one of two people who had been at every Deep Purple concert to this point, had injured his knee some time after ending the previous leg of the band's 2001 tour. The exact details of the injury were not disclosed, simply that he would be away.
Don Airey, the successor mentioned in this announcement, claimed later that he was asked to replace Lord just two days before the first concert – namely, on the same day that this announcement came out! With this short period, he had very little rehearsal time. As for what he did with it, you'll need to check out my coverage of this remarkable tour here.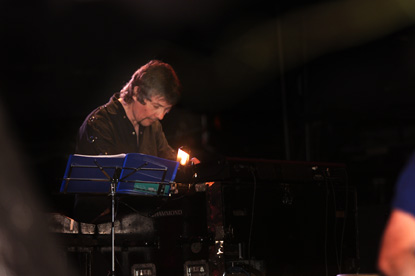 The exact details mentioned in this announcement turned out to not quite be true. Jon Lord missed the remainder of this summer tour. Airey performed every concert. He would take up the role of Deep Purple keyboardist permanently after Lord retired the following year.
Thank you so much for reading. If you enjoyed this post, please consider donating on my ko-fi page or becoming a patron on my patreon. I appreciate your help!
Post Sources