The singer Graham Bonnet was born on this day in 1947.
Bonnet's exposure to music began with his mother, a local singer in his home town of Skegness. He himself took up the musical craft as a young person, beginning in local halls and taking parts in blues groups. A move to London with a cousin and musical collaborator, Trevor Gordon, eventually resulted in some success. The two formed the Marbles and released the single "Only One Woman", originally written by the three members of the Bee Gees for the duo. The song peaked at #5 on the UK Singles chart, and Bonnet enjoyed his first taste of fame–though not fortune, as he claimed later that he never saw a cent from the song!
Bonnet began his journey towards becoming a heavy metal mainstay in 1979 when he joined Rainbow. He remained with the group for only a single album, Down to Earth, before departing in 1980. That single album and the one tour undertaken to support it featured one of the strongest lineups Rainbow has seen, with Bonnet collaborating with keyboardist Don Airey, guitarist Ritchie Blackmore, bassist/producer Roger Glover, and drummer Cozy Powell.
As well as having a brilliant voice, Bonnet possesses a great amount of stage presence and charm, both of which are readily apparent from live recordings. They are one of the major reasons recordings from the Down to Earth tour are so fun to listen to.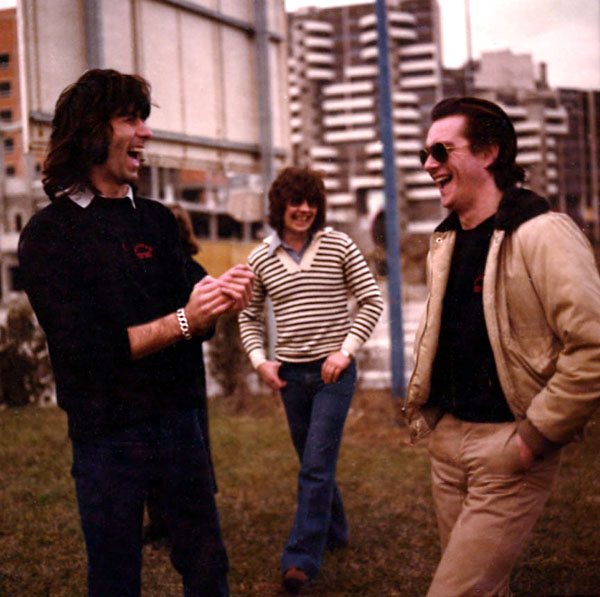 He has since fronted Alcatrazz and his own self-titled band, as well as participating in the Michael Shenker Group, Impellitteri, Blackthorn, and other projects. He was inducted in the 2020 Heavy Metal Hall of Fame, one of the few events in the 2020 music world not to be interrupted by the COVID-19 pandemic. 2020 also saw him releasing another album with Alcatrazz, Born Innocent.
I for one am certainly grateful for the music Mr. Bonnet has thus far brought into the world, and look forward to more! Here's hoping he has a wonderful birthday and a great year to come.
Thank you so much for reading. If you enjoyed this post, please consider donating on my ko-fi page or becoming a patron on my patreon. I appreciate your help!
Post Sources
Edit on 2020-12-23: Added information about Bonnet's 2020 activities. Added Kerrang! Interview information. Optimized for new site.