On this very tough day for fans of Emerson, Lake & Palmer, it's worth it to look back on the good times. One of those was doubtless the Brain Salad Surgery tour, which brought the trio to Toronto on this day in 1973.
The Brain Salad Surgery tour was a massive undertaking, and gave the world the spinning piano, the spinning drum kit, and the Persian carpet along with night after night of incredible music. The album Brain Salad Surgery was played in full and more or less in order each night, intermixed with songs off their previous records. This meant it had fulfilled it's purpose; after Trilogy's infamous difficulty to be played onstage without a lot of technological workarounds, the group decided to record an album which could be played live.
This concert has been recorded in full and is in circulation online.
The venue at which this concert took place, Maple Leaf Gardens, was best known as a hockey stadium, indeed as one of the most famous. As host to the Toronto Maple Leafs, it is hallowed ground for hockey fans.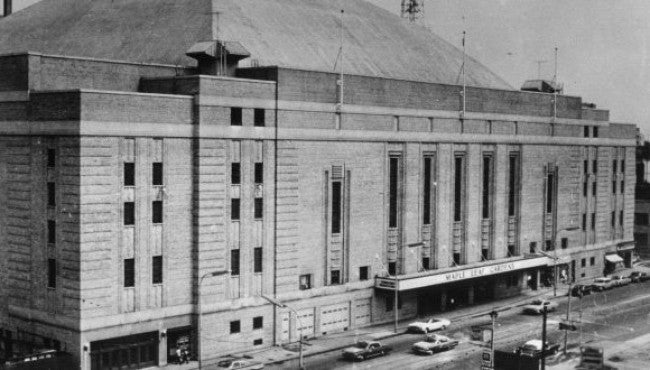 It opened on November 12, 1931, and has been renovated several times. Notably in music history, it hosted Elvis Presley's first non-USA gig on April 2, 1957 (source). Other notable bands including the Beatles, the Who, Led Zeppelin, and Deep Purple have also played there. ELP themselves performed there a total of three times, this being the first.
It is still in use today as a multipurpose facility, including hosting part of Ryerson University. It has been a Canadian National Historic Site since 2007.
Thank you so much for reading. If you appreciate what I do, consider donating on my ko-fi page! I'm planning on upgrading my wordpress plan to a premium one, which would allow me to improve my readers' experience. Since I'm fairly broke, I would love it if the costs were offset a bit. Thank you!