Emerson, Lake & Palmer performed on this day in 1971 at the City Hall in Sheffield.
As they did on the previous night, ELP performed two shows and were supported by Michael Chapman. They were touring in support of their most recent album, Tarkus, though the groundwork was being laid for the forthcoming Trilogy; on this night and others from this portion of the tour, "Hoedown" was the opening number.
Recollections from that time indicate that the group played an excellent show (source). For me, the take on "Aquatarkus" from this show features some of the most fun and unusual synth work by Keith Emerson that time has preserved. I don't usually include portions of bootlegs in these posts, but am making an exception today.
As you can tell, one of the two shows has been recorded and has not been officially released. The entire show is in circulation online.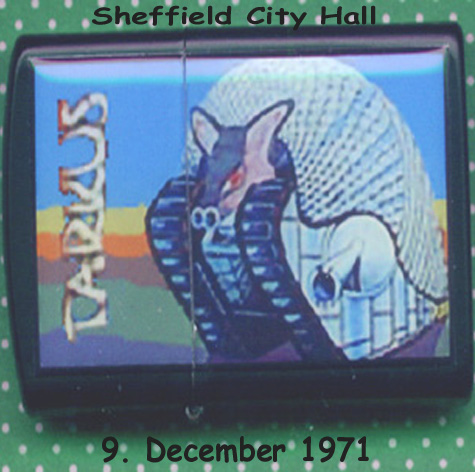 The venue at which they performed, Sheffield City Hall, is a neoclassical building near the center of the city designed by Vincent E. Harris. While it was originally meant to be built and completed in the 1920s, economic conditions delayed it. It was finally begun in June 27th, 1929 and opened on September 22, 1932 (source1 source2). It later received minor unspecified "alteration" in 1984 (source), and refurbished in 2005.
There are three halls in the building; ELP played at the Oval Hall, which is the largest and seats 2,271. Concerts occur to this day, according to its site.
Thank you so much for reading. If you enjoyed this post, please consider donating on my ko-fi page or becoming a patron on my patreon. I appreciate your help!