Emerson, Lake & Palmer performed at the Seattle Center Coliseum on this day in 1974.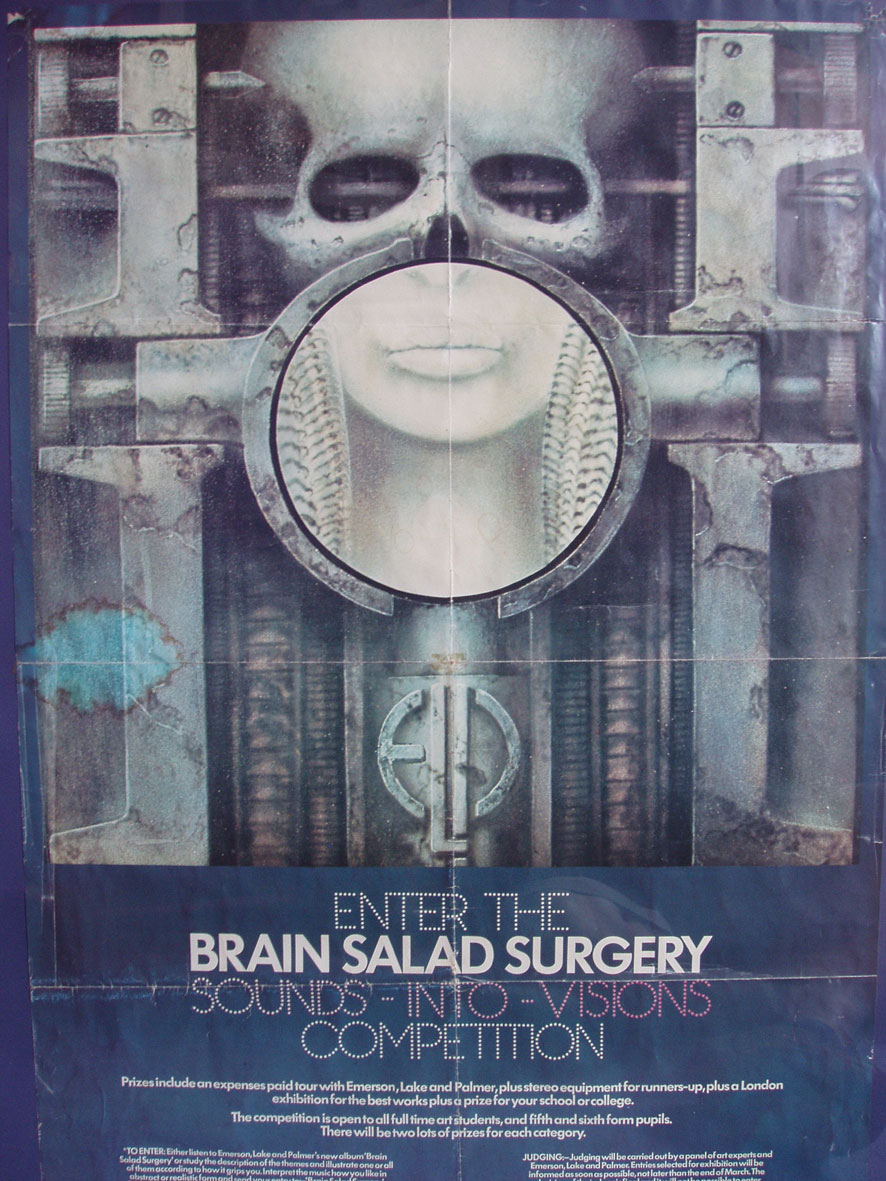 This stop was part of the second leg of the legendary Brain Salad Surgery Tour, undertaken to promote the album of the same name. The tour was noted for its scale, featuring incredibly expensive instruments, a massive road crew, and Greg Lake's famous Persian rug.
The album was performed in its entirety every night, interspersed with a few of ELP's other notable songs. Each night began with "Hoedown" immediately after the audience were told a set of words which had already become legendary: "welcome back, my friends, to the show that never ends! Ladies and gentlemen, Emerson, Lake, and Palmer!" ELP had recorded an album of that name earlier in the month at the Anaheim Convention Center. The encore for this tour was an abridged version of "Pictures at an Exhibition". Truly, it was a fitting climax for a fitting concert, each and every time it was played!
There is no known recording of this particular concert.
The group played at the Seattle Center Coliseum, a venue now known as the KeyArena. The arena was originally built for the 1962 World's Fair held at Seattle, designed by architect Paul Thiry. It functioned as a pavilion which held, among other things, the World of Tomorrow exhibit. Interestingly, another building constructed for that World's Fair was the Space Needle, one of the most iconic parts of Seattle's skyline.
The pavilion which became the coliseum was purchased by the city and reconstructed into a multipurpose indoor arena after the end of the World's Fair. It soon became a host to basketball games, including the Seattle University men's basketball team and even the NBA team the Seattle Supersonics. Renovations in 1995 left it with extra seating and the new name of the KeyArena. The capacity was around 15,000, according to different sources I've seen.
In terms of music history, this site has seen a few notable concerts. The Beatles once performed here in front of a crowd estimated at 14,300 fans. You can find some other concerts which occurred at the venue over the years here.
The venue is currently undergoing redevelopment.
Venue Sources