Emerson, Lake & Palmer performed on this day in 1978 at the War Memorial Arena in Syracuse, New York.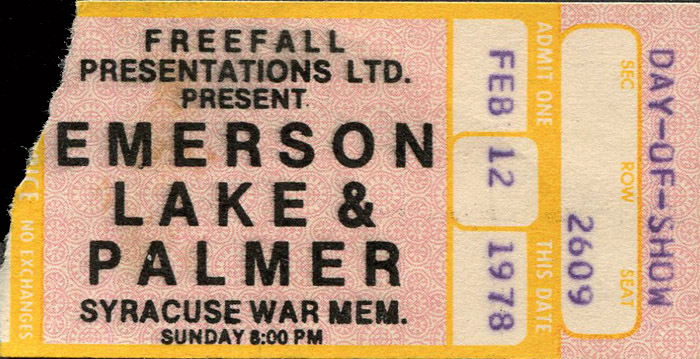 ELP's Works Tour took place all across North America in spite of a great deal of inclement weather! Rather than sticking to more southerly regions, ELP trudged on ahead regardless. They had financial losses to make up, after all.
There is no known recording of this concert.
Edit on 2020-07-20: Fixed ticket image.