Emerson, Lake & Palmer performed at the SIU arena, a part of South Illinois University in Carbondale on this day in 1978.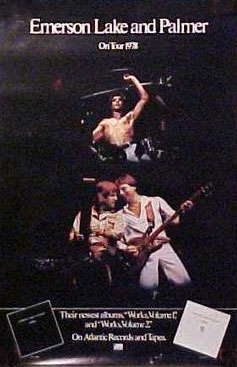 ELP's Works Tour was winding its way through the US and Canada at this time, having been working pretty much nightly for just under a month. There's very little information about this gig online–setlist.fm is empty and there seem to be no ticket or advertisement photos, for instance–but I have no doubt it was quite similar to other recent gigs they had done.
This gig happened to fall on February the 14th, Valentine's Day. ELP's music is not particularly known as a good soundtrack to romances, even though some of their songs are more sentimental than others. Even so, I can't help but wonder if they had a large cadre of young couples at this particular show.
No recording of this gig is known to exist.
Thank you so much for reading. If you enjoyed this post, please consider donating on my ko-fi page or becoming a patron on my patreon. I appreciate your help!