Emerson, Lake & Palmer performed on this day in 1974 at the Civic Auditorium in San Francisco, California.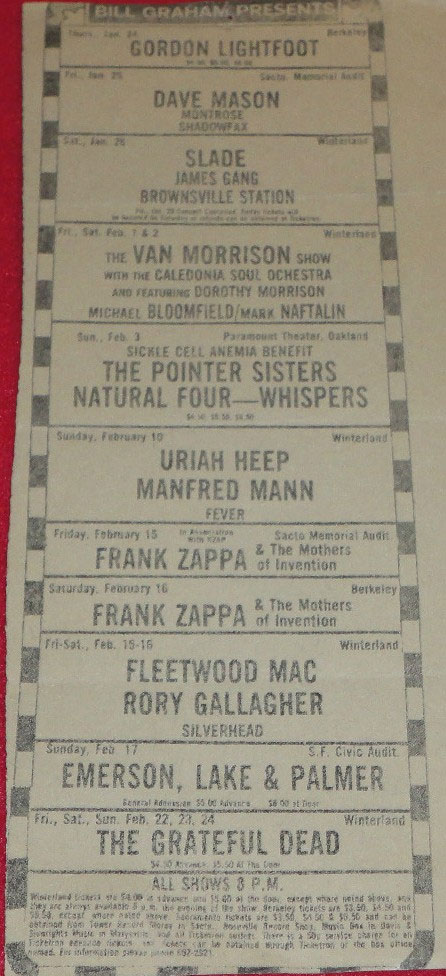 ELP's Brain Salad Surgery tour was one of the biggest things in show business at the time, with a massive road crew and wildly expensive equipment. Even the then-elaborate stage set, however, paled in comparison to the strength of the music. Night after night, the trio onstage would give fans a show they wouldn't soon forget!
No recording of this particular show is known to exist.
Some sites have this show listed as having taken place at the Cow Palace, while others have it at San Francisco Civic Auditorium. As you can see from the above flier, it took place at the latter.