Emerson, Lake & Palmer performed on this day in 1978 at the Lubbock Municipal Coliseum in Lubbock, Texas.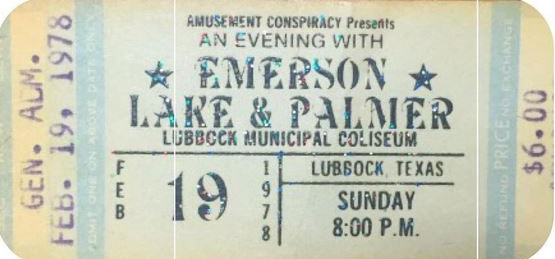 ELP's Works Tour had only gone to Texas the day prior. Otherwise, the band had mostly performed in more northern locations. This seems a bit odd given the difficult northern weather the band faced while on the road.
There is no known recording of this concert.