Deep Purple performed on this day in 2006 at the Helsinki Ice Hall in Helsinki, Finland.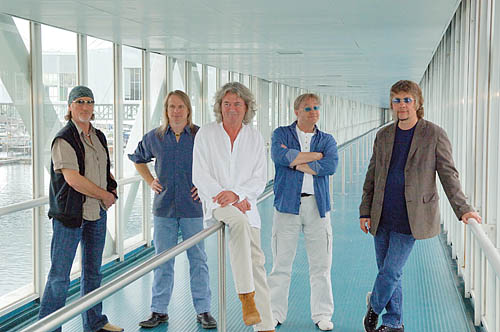 The group was on their Rapture of the Deep World tour, supporting the recently-released album of the same name. They were joined by multiple supporting acts in different countries. For Finland, the supporting act was a band known as Crazy World, a Finnish prog rock outfit with no relation to The Crazy World of Arthur Brown!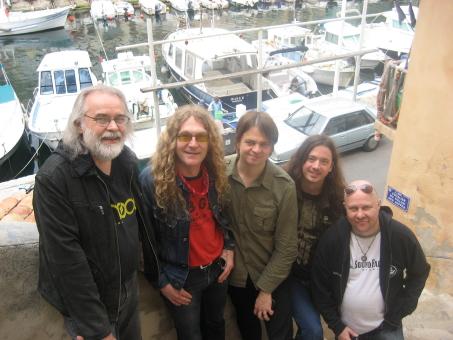 The setlist featured six songs from the recent album, including the title track. These doubtless went over pretty well in Finland, where Rapture of the Deep had reached #11 on the album charts! The remainder of the setlist was overall composed of Mark II songs, including the somewhat rarely-played "Living Wreck". Also included on setlist was portions of "Finlandia", a patriotic song by Jan Sibelius. Don Airey included the piece in his extended solo spot, as he often does with local musical numbers.
According to reviews, the venue was near-capacity. The group's work is described as very tight and excellent, particularly the work done by Steve Morse. Ian Paice's solo was also described as particularly thunderous, not the first time on this tour! A set of several nice photos from the gig can be found here.
There is no known recording of this particular concert.
Deep Purple had already performed at the Helsinki Ice Hall, also known as Jäähalli, a handful of times. One of the most consequential performances of their whole career had taken place here in 1993. I talk more about that performance, and the hall itself, here.
Thank you so much for reading. If you enjoyed this post, please consider donating on my ko-fi page or becoming a patron on my patreon. I appreciate your help!
Post Sources
Edit on 2021-02-02: Formatting update. Optimized for new site.