Emerson, Lake & Palmer performed on this day in 1978 in El Paso, Texas. The exact venue is disputed, either being the Civic Center or the County Coliseum.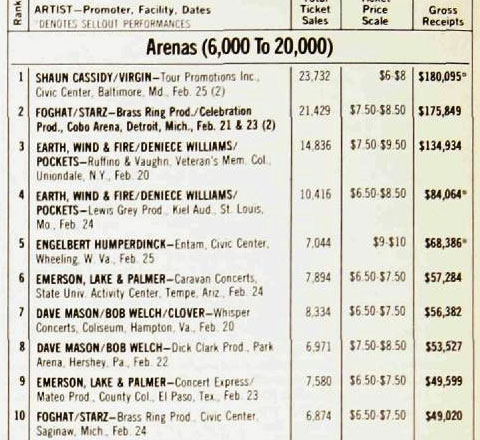 After this concert, ELP's Works Tour only had thirteen dates left to go. Throughout the tour, they had been plagued by bad winter weather and cold temperatures; El Paso's average temperature on this day had been only 48 degrees Fahrenheit (source)! In the context of a long, difficult winter tour, the band's choice to decamp to the Bahamas for some hard-earned vacation time is far more understandable.
There is no known recording of this concert.
Various sites at which I have looked have put this particular concert at one of two places, the El Paso Civic Center and the El Paso County Coliseum. The latter seems more likely and is referenced more often in places I've seen.
The coliseum first opened on May 21, 1942 with the express purpose of hosting rodeos. Percy McGhee was the architect behind this building, which was apparently the first major arena of its size in the southwestern region of the United States. Its uses have grown to various sporting, political, and other cultural events over the years.
In the world of music, Emerson, Lake & Powell made their debut at this location eight years after this performance. Here are some of the other performers to visit this location.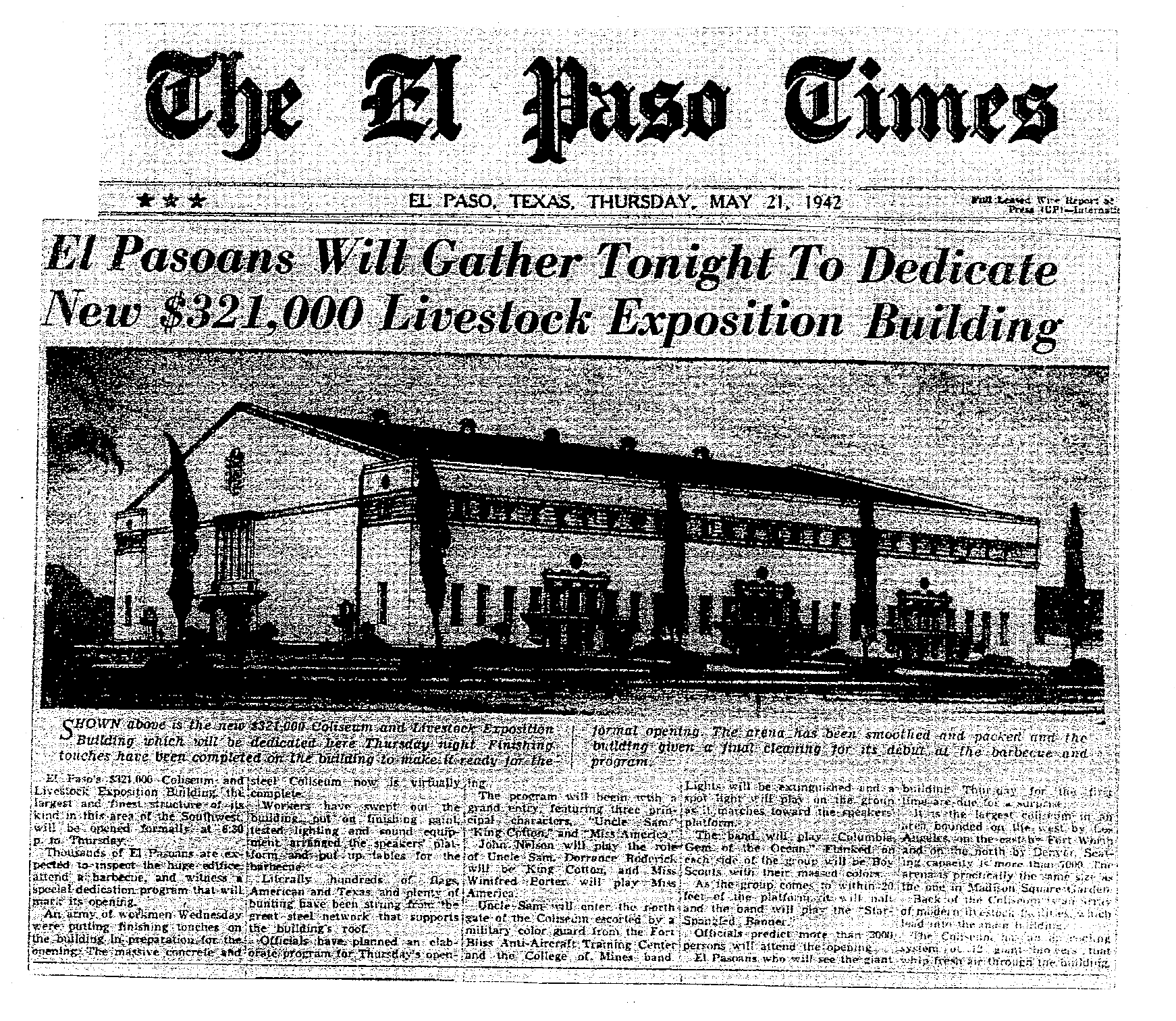 The capacity is actually a subject of debate, with certain performers claiming crowds reaching 10,000 strong. However, the actual capacity is around 7,000. It was renovated in 2004 and is still in use today.
Venue sources