Deep Purple performed on this day in 2004 at Massey Hall in Toronto, Canada.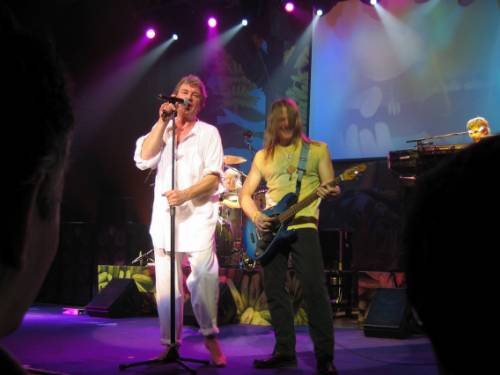 Deep Purple were touring in support of their then-most recent album, Bananas. This album was also the first to feature their newest member, keyboardist Don Airey, and the last to feature any sort of compositional contributions from Jon Lord.
The setlist for this concert managed to hit on their entire history quite well. From the newest album, they played a whopping five numbers. The group also put forth "The Well-Dressed Guitar", which was not on the album but was also a recent composition by Steve Morse. Numbers from both the 70s and 80s also made their appearance. What probably best brought the house-down was a performance of their most celebrated album to date, Machine Head, in its entirety. (source)
The concert is reviewed quite well, highlighting the energy boost Airey provided to the band upon his joining (source).
Also on that day, Ian Paice held a drum clinic in downtown Toronto. Photos can be found here.
The band performed at Massey Hall, a venue which I talk more about here.