Emerson, Lake & Palmer performed on this day in 1974 at the Anaheim Convention Center in Anaheim, California.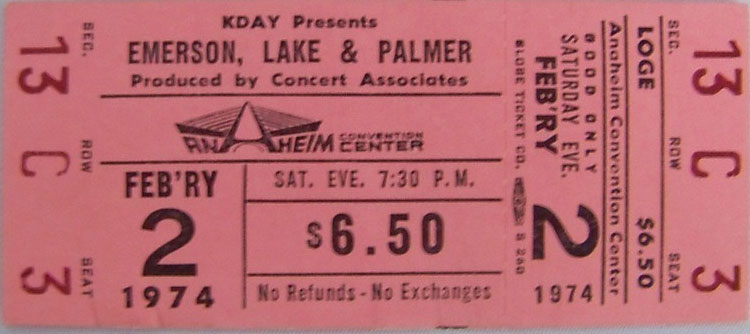 ELP were at this time on their Brain Salad Surgery Tour, undertaken to support the album of the same name. This particular concert came fairly early in the tour.
This concert in particular became legendary, as it was recorded as a live album. This became their second-ever live album, Welcome Back My Friends, To the Show that Never Ends…Ladies and Gentlemen: Emerson, Lake & Palmer.
Thank you so much for reading. If you enjoyed this post, please consider donating on my ko-fi page or becoming a patron on my patreon. I appreciate your help!