Emerson, Lake & Palmer performed on this day in 1978 at the Forum in Montreal, Canada. It was their second consecutive date at the venue.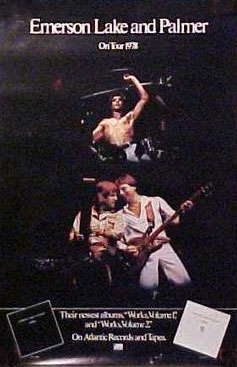 ELP were at this point continuing on their Works Tour, which had begun as a massive extravaganza involving an orchestra before budget cuts forced them to scale back. However, although they were reduced to a three-piece, they were still able to command a stage like nobody's business.
Their setlist, meanwhile, pulled in a best-of from previous albums (excepting, for whatever reason, Tarkus) combined with their newest songs, creating a well-balanced concert to both remind audiences of the foundation they were building on and to show them that the band could definitely still bring it.
The concert was recorded and is in circulation online. This is the first recording of ELP for the year.
I talk more about the venue at which they performed, the Montreal Forum, here.