Rainbow performed on this day in 1980 at Eilenriedehalle in Hannover, Germany.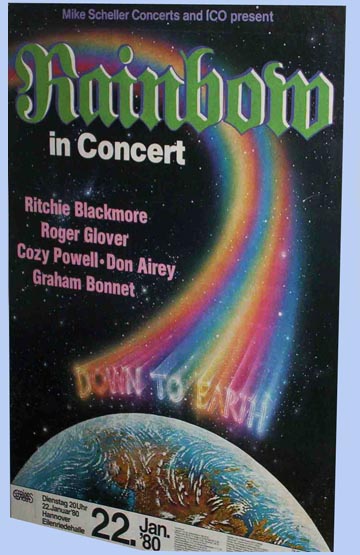 Rainbow were at this time on their Down to Earth tour, undertaken to support the album of the same name. This was the first stop of the tour in Germany, a country where Rainbow and its forerunner Deep Purple had enjoyed a lot of success in times past. Down to Earth ended up as the most successful album in the German album charts up to that point, peaking at #19; it would later be surpassed by the followup album Difficult to Cure and two live albums.
This concert is known to have been recorded and is in circulation online.
Thank you so much for reading. If you enjoyed this post, please consider donating on my ko-fi page or becoming a patron on my patreon. I appreciate your help!
Post Sources