Emerson, Lake & Palmer performed at the Hulman Civic Center in Terre Haute, Indiana on this day in 1978.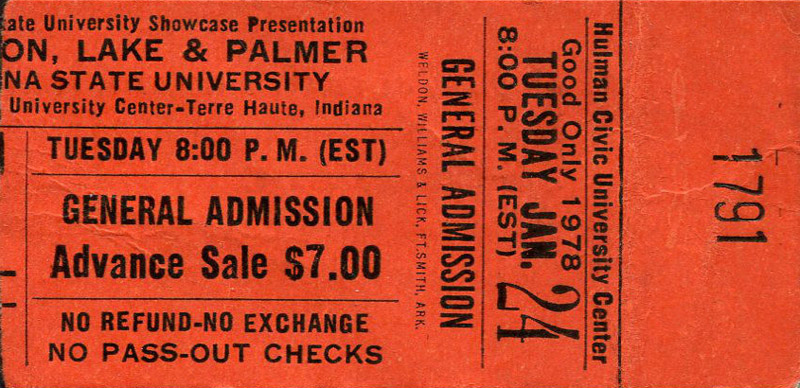 ELP were at this point on their Works Tour, the second leg to be precise. It had begun eight days prior in Montreal, and would prove to be their final tour of the 70s after a suggested farewell tour was nixed. Presumably, no one in the audience at this or any other of their Works shows realized that they were seeing ELP's bow before the curtain closed on them for the time being. Thankfully, they would return to the touring circuit in a big way fourteen years after this.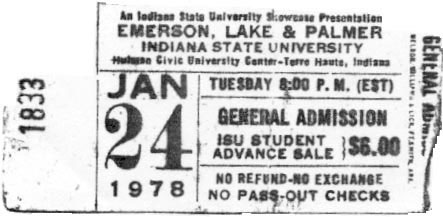 The setlist was an excellent snapshot of the songs which had built ELP to the status they enjoyed by this time, as well as numbers from their two albums of the previous year, Works, Volume 1 and Works, Volume 2. The improv sections were much abbreviated from previous years, but were still top quality.
This concert was recorded and can be found online. According to my notes from when I listened to it, the Moog Synthesizer appeared to be acting up during "Hoedown!"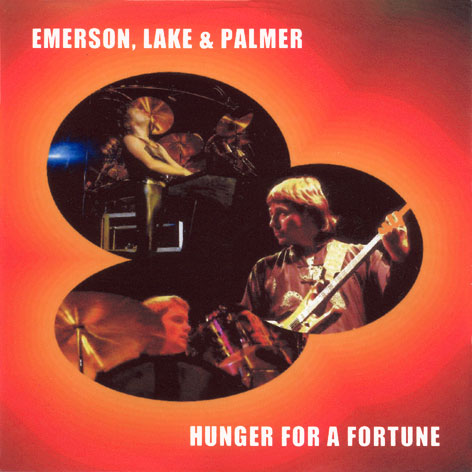 Thank you so much for reading. If you enjoyed this post, please consider donating on my ko-fi page or becoming a patron on my patreon! I'm currently raising funds in order to upgrade my wordpress plan to a premium one, which would allow me to improve my readers' experience in large ways and small. Thank you for your help!
Edit on 2020-05-05: Added alternate bootleg cover, fixed ticket stub image