Emerson, Lake & Palmer performed on this day in 1978 at the Richfield Coliseum.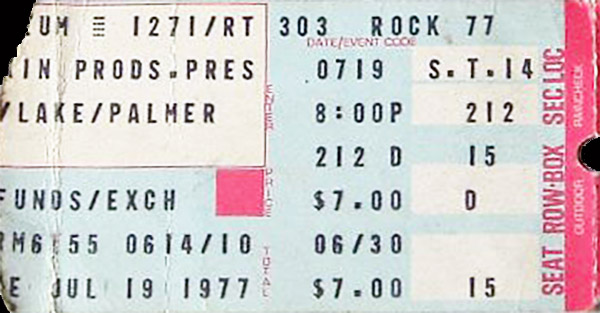 The trio came to the Coliseum on the second leg of their Works Tour, having already been there in the summer of the previous year. By this point, both Works albums had come out; Volume 2 had not yet been released when they had last played here.
This second works album, despite its newness, was nonetheless quite handsomely worked into the setlist on most nights. Unfortunately, history (or rather, setlist.fm) has no record of what was actually played on this particular night. Most other nights have more information, so one can assume that this night took on similar contours, going through a greatest-hits of ELP's former albums, including parts of Keith Emerson's Piano Concerto No. 1 within "Take a Pebble", and showing off the new Works albums for all they were worth.
This concert is known to have been recorded and is probably somewhere online. I have yet to find it, though!
The venue at which they performed, the Richfield Coliseum, is an unlikely contender for a spot with an interesting story. Nicknamed the "Palace on the Prairie", it cuts a more striking outline than many of the other venues I've covered solely for the fact that it's pretty much in the middle of nowhere.
Cleveland and Akron alike were near enough to provide this venue with a steady flow of traffic. It was, from its beginning, glitzy, with an opening night on October 26, 1974 graced by the presence of Frank Sinatra. It was associated strongly with basketball and baseball alike as well as rock concerts. Some of the noted teams associated with the place include the Cleveland Cavaliers and the Cleveland Crusaders. It apparently seated around 20,000, with exact numbers varying based on setting.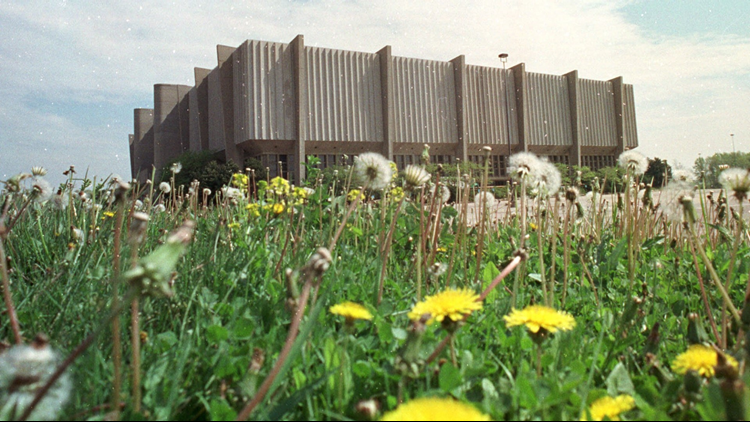 These are just some of the concerts covered here in their time, and it's a long one! Its first noted concert was the Sinatra one mentioned above, while the final concert was a performance by Roger Daltrey on September 1, 1994. Surrounding these concerts are a myriad of notable events over the years, which you'll be seeing more of on this blog when the time comes.
It was closed on September 24, 1994, and was finally demolished a bit later. The land was reclaimed for Cuyahoga Valley National Park.
Thank you so much for reading. If you enjoyed this post, please consider donating on my ko-fi page or becoming a patron on my patreon! I'm currently raising funds in order to upgrade my wordpress plan to a premium one, which would allow me to improve my readers' experience in large ways and small. Thank you for your help!
Venue Sources
Isaac Atencio, "Richfield Coliseum," Cleveland Historical, accessed January 25, 2020, https://clevelandhistorical.org/items/show/886.
Edit on 2020-07-19: Changed formatting, fixed image