Emerson, Lake & Palmer performed on this day in 1974 at Barton Coliseum in Little Rock, Arkansas.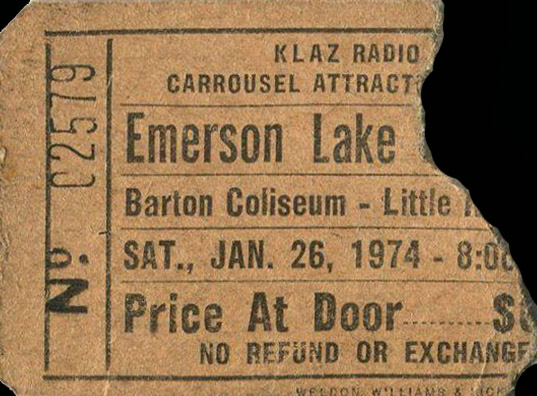 ELP were at this time on their Brain Salad Surgery Tour, undertaken to support the album of the same name. This was probably ELP's most famous tour, giving it the reputation it has retained to this day. The group performed several of their most famous concerts on the tour, including their performance at the Anaheim Coliseum and California Jam.
This was the first time the band performed in Arkansas. They only returned one other time, during their Works tour in 1977.
There is no known recording of this particular concert.
Thank you so much for reading. If you enjoyed this post, please consider donating on my ko-fi page or becoming a patron on my patreon. I appreciate your help!